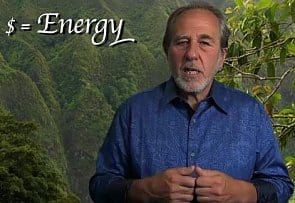 If your brain uses a lot of energy to generate a thought and we are each working with a finite amount of energy, would it not make sense to make every thought one which will benefit us?
Dr. Bruce Lipton states the case very well and cleverly relates our energy to money and as thinking a thought to writing a cheque.
This 8 minute video could easily change your life and it further highlights Bruce Lipton's skills as one of today's great teachers with a very powerful and current message eloquently and entertainingly put. I was lucky enough to see him speak in Auckland recently (he lives part of the time here in New Zealand)and it is an experience not to be missed if it comes your way.
Because conditioning and bad habits sabotage us when it comes to throwing our energy away some friendly assistance can break the destructive cycle. A Nu-Me pendant will work with you, as an energy balancer it will be constantly processing negative thoughts and emotions, to end that cycle thus reserving your precisions energy to make the most of life.