Find a QSB Wave Practitioner for on-site or remote treatments
If you would like to experience the benefits of a QSB and/or QSB Wave then we are providing a list of practitioners with the equipment who are offering treatments. These treatments can be either direct on their premises or remote anywhere in the world.
This is a directory service we are offering only. We are not specifically endorsing anybody on this page, nor taking any responsibility for their level of service. Please connect with the service provider directly to find out their charges and their mode of operation.
AUSTRALIA

Tatjana Crealy
email
tatjanacrealy@gmail.com
Website / social media link
www.instagram.com/tatjanacrealy/
Phone
+61 4273 16248
Experience / qualifications
Dipl. Bowen Therapist, Intuitive Healer, Pilates Instructor, Kabbalah Life Analysis
About Me
I'm Tatjana Crealy, a licensed Dipl. Bowen Therapist, Intuitive Healer, Fitness, Pilates, Aerobic Instructor based in Mannus/Tumbarumba, NSW – here to help you find balance and a better quality of life. I love helping people and guarantee that each client experiences a very personal and intuitive healing with Bowen Therapy and QSB.

Since 2002 I've been providing Bowen Therapy, Fitness and Pilates training whilst working extensively in translating and teaching seminars for Bowen Therapy Academy of Australia in Germany. In 2009, my Australian husband and I chose to settle in beautiful Tumbarumba, NSW, Australia.

Family life and children were my priority for several years. Bowen Therapy and natural health turned into an everyday routine for our family's general well-being.  My client's well-being and comfort is my number one priority. I believe our body, mind and soul is more powerful and capable than we can imagine. Our self-healing abilities are huge and with the right approach we will be able to unlock these powers and shift "mountains".  Everything takes place in divine timing.  "It is not that one has more opportunity than another… it is when one is ready for the vibrational lift within the self."
Artemis, The Oil Temple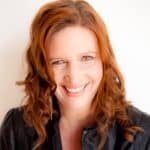 | | |
| --- | --- |
| email | support@theoiltemple.com.au |
| Website / social media link | www.theoiltemple.com.au/blog |
| Phone | +61 4327 88843 |
| Experience / qualifications | Egyptian Emotional Clearing Technique, Raindrop Technique, Ayurvedic Massage, Body Harmony, Bowen Technique, Reiki I & II, Distributor for Young Living Essential Oils (25 years exp. ID 184692) |
| About Me | I've been on a personal spiritual path for over 30 years, exploring many different healing modalities. I've always looked for that "one thing" that can transform us out of emotional and physical pain, so we can live a life of high frequency and joy. I have a deep sense of intuition and higher guidance, and love assisting others to see more deeply into their heart, and to unravel emotional patterns that are holding them back from achieving their truest potential. I am also passionate about the power of therapeutic-grade essential oils, and how they can help transform the trouble spots in our life (physically, emotionally, mentally and spiritually). I have both a private practice for my modalities, and I travel the world teaching about essential oils. I have already seen wonderful benefits from the QSB and QSB Wave, and look forward to assisting you in any way I can. |
NEW ZEALAND

Elizabeth Salmon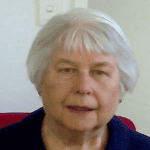 email
elizabethsalmon820@gmail.com
Website / social media link
Phone
+64 2234 12036
Experience / qualifications
Teacher; Reiki Master
About Me
Although my life has been spent as a teacher of music, I have had a strong interest in health and healing on all levels. My work with Reiki, both as a practitioner and as a teacher, began a fascinating journey working with energy, including remote healing.
And now I am delighted to offer you the amazing healing potential of QSB Wave age reversal through remote healing. I will support you on your journey in any way I can.
Jo Kempton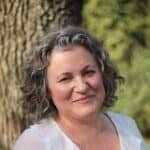 email
jokempton@hotmail.com
Website / social media link
www.mylifepotential.com
Phone
+64 2115 10914
Experience / qualifications
Energy Healer 8 years
QSB user 3 years
About Me
Jo Kempton is an Energy Healer and Self Care Advocate. With 8 years of experience in her energy healing work, Jo has seen the remarkable magic that is possible when we release the past and step into the present. Jo refers to this calmness, when our nervous system is at ease and we are fully present: 'The Shining Feeling'. Jo is known for being a very kind, soft spoken and gentle Leader. Her presence creates an atmosphere of peace and her own journey has given her a powerful presence that reminds us all we can put some things down to really lighten up our lives.
Karenza Fullerton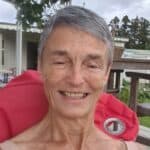 | | |
| --- | --- |
| email | bhadrakari@gmail.com |
| Website / social media link | |
| Phone | +64 2112 84556 |
| Experience / qualifications | Shiatsu practioner. Buddhist meditation teacher. Student of NVC and Process Orientated Psychology. |
| About Me | Grandmother of 11. |
Liz Ford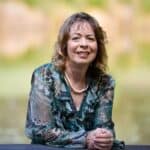 email
liz@lizford.co.nz
Website / social media link
https://www.lizford.co.nz/about.html
Phone
+64 2738 96590
Experience / qualifications
Qualifications in Nutrition Assessment and Advice, Reiki Level 1 and 2, Energy Medicine.
Also work with Magnetic Energy Healing. Approved Retailer for Zazen Wellness Water Systems.
Now offering Quantum Wave Genetic Healing sessions, remotely.
About Me
In the past few years my own research, training and self-experimentation led me to develop a more Holistic or Integrated approach to health. The focus is on using whole foods while considering Mind, Body and Spirit or Emotional Health and Intuitive information, that can help support my clients with improving their health and general well-being. My approach is to empower my clients to be find the best way to eat for their needs and body type as well to use other healthy living practices to improve their overall wellbeing.
Victoria West, Infinite Health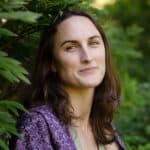 email
contact@infinitehealth.co.nz
Website / social media link
Phone
+64 2759 12333
Experience / qualifications
BSocSci M Psych, IR & HR | BodyTalk | Breathwork | Rongoa | Ionic Detox | Wellness Consultant | Yoga
About Me
Victoria runs a private practice focused on restoring health through engaging state of the art energetic and consciousness based modalities grounded in sound scientific understandings.  Her range of therapies have evolved over decades of experience to effectively meet the unique needs of individuals experiencing a broad range of health issues and to help address the ever changing health challenges we collectively face in this modern era.

She is committed to ensuring positive results that enhance health and well being.
Rachel Salter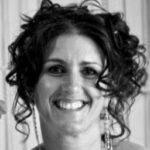 | | |
| --- | --- |
| email | rachelsalter@inspire.net.nz |
| Website / social media link | www.salter-homeopathics.business.site |
| Phone | +64 2122 96229 |
| Experience / qualifications | Practising qualified Homeopath Dip Hom & Intuitive. Microfascial Unwinding Practitioner. Reiki Practitioner and Master. LIghtworker. Access® Bars Practitioner. QSB sessions. |
| About Me | I live in the Tasman region in New Zealand where I run my practice. I love to work with the whole person through the Homeopathic consultation and/or energetic bodywork – accessing the Bodymind in new and ever-expanding ways. All sessions available in person and on distance via Skype. |
UNITED KINGDOM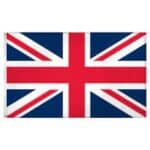 John Ramsay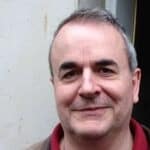 email
johnramsayn@hotmail.com
Website / social media link
johnramsay.net
Phone
+44 7952 641366
Experience / qualifications
Qualified counsellor, Reiki Master, Angelic Healing, NFSH healing and Lemurian Healing practitioner, high school supply teacher.
About Me
Hello. I am a practising counsellor and certified high school supply (relief) teacher and have trained in and worked for the last twenty five years as an energy healer (Reiki, NFSH healing, Angelic and Lemurian Healing).
I am available to assist you on your journey with the QSB and Wave: as the person receiving the fresh DNA information from your baby photograph the process can initiate in you a mental, emotional or spiritual detox. You may be happy to engage with that process by yourself or I can help you through that process with counselling or healing.
Sally Beautista, Hypnotherapy Islington.
email
sally@hypnotherapyislington.co.uk
Website / social media link
www.hypnotherapyislington.co.uk
Phone
+4407793743493
Experience / qualifications
I am a Reiki healer/teacher
I am a Clinical Hypnotherapist,
IEMT and EFT Practitioner.
I have been researching health and healing for many years. I have gained a lot from frequency healing with the QSB and look forward to using The Wave for myself and others.
About Me
I am very excited to include frequency healing to my toolbox.
UNITED STATES

Donna Goodman.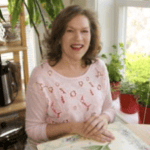 | | |
| --- | --- |
| email | donnagoodman111@gmail.com |
| Website / social media link | https://donnagoodman.com/colors-of-awareness |
| Phone | +1 (203) 376-9177 |
| Experience / qualifications | I am a global professional, using years of international water and climate change education together with healing practices for Mother Earth and all of her children. I am trained in Core Energetics, Crystalline Consciousness Technique and in energy and life work with Aleya Dao. |
| About Me | I am mother if three adult children and grandmother to four. Also an author of numerous UNICEF and UN publications and now the ECOMASTERS series of middle grade fiction adventures. Please do take a look at other pages of my website to learn more about me.It would be a great honor and pleasure for me to work with you toward your healing and personal goals!!! |
Leigh Ann Tatnall.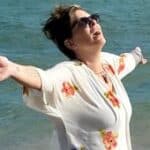 email
latat@duck.com
Website / social media link
Phone
+1 (414) 207-9361
Experience / qualifications

Certified Wellness Counselor, Reiki Master/Teacher, Access Consciousness Practitioner, Certified Aromatherapist,

Comfort Touch Practitioner, Completed Doctorate's in Naturopathy, Currently working on Lightworker Healing Protocol and DSMR Certification,

Body Stream Suit Sessions available (CO2 Therapy)

About me

After becoming a Registered Nurse, I experienced a Reiki session and found my real  calling. Since then, I have been studying energy and healing modalities. I have retired from the healthcare field and exclusively practice alternative healing. I have an affinity for energy work. I am here to share light and love with the world.❤️