Energy Balance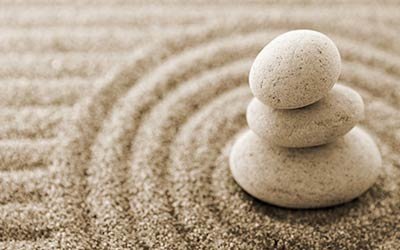 How are your energy levels? If they are low (in negative energy balance) then you aren't enjoying life as you should – or want to. Positive energy balance is essential for your health and well-being.
Stressed or depressed? These are the results of the hectic pace of modern life – which means that you have negative energy balance. You are out of sync. This puts pressure on you – eventually something has to break – you.
There is no need to drag yourself around with low energy levels or live life on edge – with our Nu-Me pendant range you can get and keep your life and health back on track. Simply wear it and feel the difference.
Our Nu-Me pendants have been extensively tested but we don't want you to just take our word for it as our 30 day money-back guarantee means that you can test a Nu-Me pendant for yourself. To have a positive energy balance means that you can start living life as you want to. 
All Life Energy designs Ltd products are individually made, and are not factory produced, so each item is as unique as we are. Enjoy the care and joy that went into the production of each one.
I yell at my husband 12 times a year! Every year, every time I get my period. He would batten down the hatches and wait out the storm!! Until 3 months ago when I received my" Nu-me" pendant. Well that could not be a truer statement!! No hormonal mood swings! No anxiety attacks! Just me! I knew I was in there!! My 13 year old daughter hasn't take hers off since it arrived a month ago! I should be amazed at that but simply am not.

It simply works!!… Life Energy Solutions Facebook Sharon McGill, Facebook
We are made of energy the scientists tell us. It can be called by different names – zero point energy, life energy, orgone, chi, ki, prana, and ether. It all means the same thing. When this energy is positively balanced we are well, in fact as we were designed to be. When we have negative energy balance we can be sick, depressed, anxious, stressed and generally lacking in energy which means that we are lacking in "life" itself.
Energy balancing is very important.
When energy, the very fabric of our existence is out of balance so is everything. It affects us physically, mentally and emotionally. We suffer. Our relationships suffer. Our families suffer. Everything suffers – and so it goes on. It affects every aspect of our lives. We stop living – as we want to.
Positive energy balance is imperative to stop the vicious circle that negative energy balance causes.
What causes negative energy balance?
• Exposure to electromagnetic radiation (negative energy)
• Interaction with negative people.
• Sickness and dis-ease.
• Negative emotions.
• Negative thoughts.
How can we have positive energy balance?
There are methods that can be used for positive energy balance but they take a lot of time and consciousness. Let's be honest most of us don't have time to focus on this – for most of us life is just too busy.
So this is why our products help you out – they do the work for you. Extensively tested our unique technology puts positive energy balance back into your life. By wearing any Nu-Me protective pendant your personal energy system is being balanced 24/7 while also protecting you from EMF (negative energy). Your energy levels will increase and you will be preserving your health and well-being.
It's so simple and our money back guarantee means that you don't rely on our testing – you do your own – on yourself.
Don't underestimate the effect that negative people have on your energy balance. And sadly there are a lot of them around. If they have a Negative energy balance they will drain you of your positive energy balance. You know the feeling of being with a negative person? You walk away feeling drained. Their bad hair day has become your bad hair day. This is when you really need the unique technology of the Nu-Me protective pendant, Snappy or Natty to keep your positive energy balance intact.
All Life Energy designs Ltd products are individually made, and are not factory produced, so each item is as unique as we are. Enjoy the care and joy that went into the production of each one.
Places retain historical energy. Have you ever walked into a house and felt uncomfortable, even had a shiver go down your spine? It's not imagination it is very real – historical negative energy. If you live with this negative energy balance it will impact your life – negatively. And also that of anyone else living there.
The p.e.bal, Zen Stones, Negater Shell or ki-bal will keep you and your family safe. Negatively balanced energy is not only draining it can be destructive to relationships as well as the health and wellbeing of the whole family – and your pets.
All you have to do is place a p.e.bal, Zen Stone, Shell Shield or ki-bal in your home or work place and let it take the pressure off keeping your environment healthy, positive and life affirming. Guaranteed.
This is only the third day since I received my p.e.bal and the changes I've seen in only a short time has prompted me to order my Nu-Me Pendant this morning.

I took the p.e.bal to work yesterday and kept it in my coat pocket in the office. When we were having a tea break late afternoon I remarked to the boss that seemed much calmer than usual and he agreed but didn't understand why. Perhaps I'll tell him next week. Steve, UK
Our guarantee
We want you to rest assured that these devices are genuine, are high-quality, and work. To that end, we offer a money-back guarantee on all of our products. If for any reason you are unhappy with your purchase, we will refund your money (excluding any postage costs) providing you return the product within 30 days. It must be returned in its original condition, with all its packaging, and with proof of purchase.