Why am I suffering from insomnia?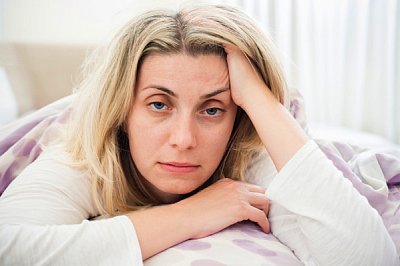 If you are somebody that has suffered or, worse, is suffering from insomnia then we don't need to tell you what a debilitating condition this is. It can reduce our ability to function and eventually lead to depression and other illness.
Many insomniacs are turning their backs on sleeping pills and their, often unpleasant, side-effects in favour of natural sleep aids.
There are many different natural "cures for insomnia" out there and some will certainly help. Herbs, dietary changes, darkening the bedroom, meditation, and various lifestyle changes have all been shown to help some people some of the time to some degree or other.
Invisible Cause?
But could there be another, invisible, cause for insomnia which, if not addressed, will never allow us a decent night's sleep – particularly if we are one of the many people sensitive to it?
This is, of course, EMF or Electro-Magnetic Fields – the radiation being emitted from our house wiring and all the electrical devices plugged in to it or running off batteries.  But how does EMF cause insomnia?
Our, admittedly simplistic, view on this is that we are ordered energetic systems , as described by Eastern traditions for millennia and more recently in quantum physics here in the West. Chaotic energy such as EMF is bound to interfere with an ordered energetic system pushing it towards chaos and creating stress.
For those looking for a more specific chain of cause and effect we can look at the work of the late Dr .Neil Cherry. His study, produced with the collaboration of the Human Sciences Department of Lincoln University, Canterbury , New Zealand, was done at the time whilst he was working as a consultant for Environment Canterbury Regional Council.
You can read the full published paper here: http://www.neilcherry.nz
But as a brief summary Dr. Cherry identifies EMF as a causal agent in reducing the body's melatonin production. It does this because the pineal gland, responsible for our melatonin production, relies on darkness as a trigger to start production. The pineal gland cannot differentiate EMF from light and so in a high EMF environment it does not go into melatonin production.
Now Melatonin is essential for our night-time repair cycle and so Dr. Cherry identifies the "smoking gun"  in the relationship between EMF and "diseases from infections and viruses, arthritis, diabetes, cancer, reproductive, neurological and cardiac disease and/or death. "
Besides being crucial for our immune function, Melatonin is also crucial for our sleep function which Dr. Cherry describes as: "Vital for healthy sleep, including lowering the body temperature, and assisting in maintaining health sleep states."
So now, according to Dr. Cherry's research,  we have the "smoking gun" for the connection between EMF and our inability to sleep. 
So what can be done?
If we accept that EMF is a likely cause of our insomnia then we need to be looking to reduce our exposure and seek out technology that can offer protection.
Our technology has been tested using biofeedback devices that show the effect of EMF on the human bio-field before and after protection is provided through with the Nu-Me pendant. You can see this here. Testing
We accept that biofeedback technology is not yet fully accepted and utilised in the West – with the possible exception of Russia, where it has been used for a long time – so if you are open-minded enough to have read this far but still a bit sceptical here are two more considerations to help you make your decision towards getting a peaceful night's sleep:
1. Lots of feedback from those we have been able to help:
I suffered with, nightly pacing up and down, chronic insomnia for 10 years. The first night I placed your shell beside the bed I slept and this has been the case ever since. Thank you!

Hazel Stride, NZ
.. Within 20 minutes of wearing the Nu-Me Pendant I felt energized, strong and centred and ready to run a marathon… I sleep for a full six hours now having suffered from chronic insomnia. Now I wake up completely refreshed.
I feel like a New Me has emerged!

Nicola Grace, NZ
So very excited to find such a great company.. loving my p.e.bal. Sleeping like a baby. I even think my three cats are sleeping more sound and less crazy in the middle of the night. Waiting for my newest order.
Very excited Thanks so much

Debs Nulman, USA
We have had more testimonials than we know how to display properly (you can see more here: Testimonials). As we are all individuals in individual circumstances, we cannot guarantee that everybody will get the same results but we can offer the possibility for you to try it risk-free.
2. A no-quibble, no-questions-asked, 30 day money-back guarantee. 
To learn more about insomnia, it's causes, and solutions – see our ebook:
Kindle edition available here.
Here are some products that we recommend to help you with your insomnia. If you need any advice as to which might be best for you, pleased don't hesitate to get in touch via this page.
All Life Energy designs Ltd products are individually made, and are not factory produced, so each item is as unique as we are. Enjoy the care and joy that went into the production of each one.
Our radiation protection P.e.bal and Zen Stones are powerful enough to help a whole family sleep well.
The Double Shell Shields and Peace Zen Stone are ideal for children and babies. , Their shape means that you can tuck them under a pillow in a baby's cot/pram. Also look at how it helps night terrors in children.
The Nu-Me is our range of personal radiation protection products. , We have designs from pendants to wrist bands to suit every pocket and every taste. They will work 24/7 not only protecting you from EMF radiation, balancing and boosting your own energy and immune systems, they will help keep you calm and get the proper rest you need.
Life Energy Solutions products are made in New Zealand and are delivered around the world in 5-10 days.
All our products are covered by a 30 day money back guarantee so there is no need to have another sleepless night! Try it today.
Our guarantee
We want you to rest assured that these devices are genuine, are high-quality, and work. To that end, we offer a money-back guarantee on all of our products. If for any reason you are unhappy with your purchase, we will refund your money (excluding any postage costs) providing you return the product within 30 days. It must be returned in its original condition, with all its packaging, and with proof of purchase.