United Remote Healing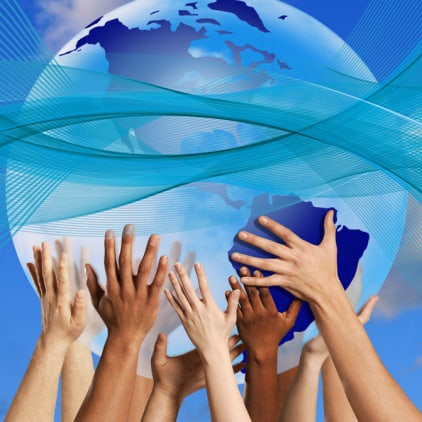 In these unprecedent times we have been guided to use the powerful technology that David has developed and designed based on Nikola Tesla's work to help the current world situation. We would like you to join us, together with this technology, to remotely heal people, animals, and all things affected by this.
With our individual messages, we are inviting you to join us.
Message from Margie:
People are suffering, uncertainty, isolation, fear, separation, and feeling helpless right now. It would be easy to feel like victims.
But we are not victims.
We CAN make a difference and so we invite all those that believe that to join us every day at 10 am New Zealand time, for as long as it is needed, to help ourselves and others.
Lock Downs and restrictions, that are already in place in many countries including New Zealand, mean that suddenly we are cut-off from each other. Yet – actually, we aren't -energetically we are still connected.
None of us are alone. The energy that has always connected us still does. That Superpower energy that is present in and connects all life -is still present – and doing its thing – Infinitely keeping things going. Nothing can make one iota of difference to that. So, if we align with that energy, we are acknowledging that collectively. We are a part of the Superpower Energy -and can overcome all things.
.
Add to this – two frequencies, one specific and it's eleventh harmonic, generated by our high voltage Scalar (life Energy) wave frequency generator the QTB – and miracles happen.
United we are strong.
Message from David:
What a crazy time we are living through. Everybody is being tested to some degree or another and the stress involved with living through the lock-down and all the uncertainties around this time is enough to generate illness totally unrelated to any virus if we are not careful.
One danger is that we can feel powerless in the face of all the fear and factors affecting our lives that are beyond our control.
This is a time to remember who we are as powerful creator-beings. This is a time to remember that we are all connected at the most fundamental level. This is a time for us to support each other as we move through this transitionary phase out into the new world we will create together.
Quantum physics confirms that we are all part of the same energy field, and, with our intention and our focus, we can plug in and connect together with a common aim – to energize, uplift, heal, and support one another through these challenging times.
We also have a powerful energy tool that can inject healing frequencies into the field. It uses high voltage and generates very high-powered (life energy) scalar waves. These waves are transmitted out into Aether, or our collective field of energy.
When we add our energy and intent, we become part of this collective healing as both a giver and receiver, supporting and supported. It can be a powerful experience:
Joining us is easy, just be present. There is no money involved and we will not be collecting your email for marketing.
How Global Remote Healing works.
This Absent healing is done using a powerful, high voltage Scalar (life Energy) wave frequency generator which has been developed, designed and made by David, evolving over twelve years and guided by Nikola Tesla's work. The QSB is a biproduct of this.
We are using a specifically identified frequency and its eleventh harmonic.
The frequency will be transmitted daily from 10am to mid-day New Zealand time.
We will personally spend some of that time connecting with this and invite you to join us if you can.
How we can do it together.
Quietly focus at this time (you can find your local time here) with your intent for yourself and others. As we are all connected let's use the power of that connectedness to help ourselves, others, and the situation- working towards healing, resolution, and transcendence for all.
If you want to send digital pictures of yourself, family, friends, or any-one you want to help, heal, de-stress, uplift, boost, or energetically hug in your absence. Everyone is included and welcome. Email your pictures to david@life-energy.org  Let the people know what you are doing if you can and encourage them to join us for a few minutes of silent contemplation while the frequencies are being generated. Pictures make a stronger connection.
If you can't or don't want to send pictures that is fine, still join us at this time as the connection can still be made.
Remember always – Together and unified we are strong.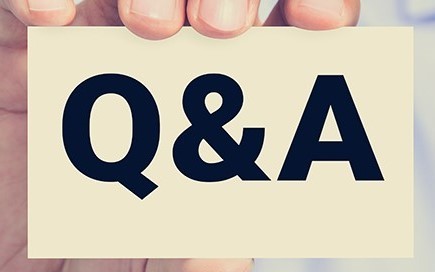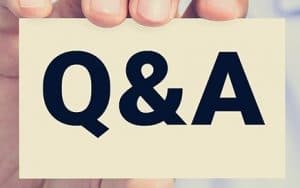 Your questions
Question: Is it just a one-time event?
Answer: No, daily until we come out the other side of this situation.
Question: Can I still be part of the distance healing without sending a photo?
Answer: You don't need to send a photo. But a stronger connection is made with a Picture.
All you need to do is, at some time between 10am to midday NZ time, sit quietly to meditate, pray or think of those that you want to send safety and healing too. You may just want to bring love which is the most powerful creative energy possible to the global situation. If we all did only this how powerful that would be?
While we are all sitting alone – and yet together – the QTB (Quantum TrailBlazer) machine will be generating and transmitting scalar waves also known as Life energy or Zero-point energy, in a frequency with its eleven harmonic frequency which increases its effectiveness. This energy, like all energy, is infinite. This means it goes on, and on forever.
Question: Do you need names with pictures?
Answer: No, only a photo – if you want to send one. But this isn't necessary.
Question: Can I run my QSB during the time of the Global Remote Healing?
Answer: The QSB is running at different frequencies to the one we are using so, unless you have an upgrade and can run the frequency 666 (the frequency of resolution and new beginnings), a harmonic of the frequency it is best not to at this time.
The energy from your QSB will flood out into your surroundings and help others at a subtle energetic level so please continue to run it at any other times.
If you have a digital photo of yourself and anybody else you would like to include, send them to us for inclusion – otherwise, your intent will make the connection.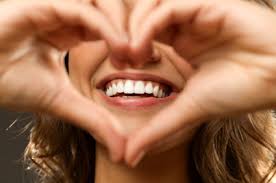 Your expressions
Thank you SO much for this healing. It was beyond amazing. I could feel the energy. It was very uplifting and healing. We can all get through this together. Peace and love, Leigh Ann USA.
I would just like to thank you again for this daily time of intense healing energy. I have made it my goal to take part every day that I am not working and have had two amazing experiences so far. Firstly I usually find "sitting" in meditation challenging and really thought yesterday that I would definitely not last 10 minutes, you can imagine how amazed I was to see I had 'sat' for 30 minutes and felt great! Today was around 25 minutes and as I opened my eyes a flock of beautiful, graceful finches were busy foraging through the seed heads on the cosmos flowers outside my window…as if to emphasise why it is important
In connection
Ruth.
"Hello All!
Just a note to let you know that the energies you are magnifying and sending out are SUPER POWERFUL. And I am very appreciative!!!! But here's the clincher: even when I fail to connect at precisely 3pm our time/9am your time, WHENEVER I THINK OF YOU, of your scalar machine, and of your gifting, regardless of the time, day or night, the magnificent energies fill me up and lift me up!! Every time!!!! It never fails!
So! I am thinking of you often, night and day. And every time, my body can't help but smile large!!!! It FEELS SO GOOD! Big Hugs Big Love Highest Regards", Bambi, Nebraska, USA

" I felt my body purge, and also emotional, then calm. " Anonymous via feedback.
Spreading the news.
If you resonate with what we are doing here and want to help us get other people involved, please share this page on social media and by email to your friends and family.
United we are strong.
Sign up for our newsletter to stay informed about this program.