Stress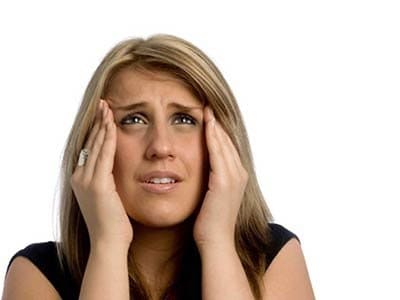 Stress – most people have it in their lives to some degree. In this fast-paced modern world with high demands and little time for rest and relaxation stress is on the increase. We are bombarded with toxins in the air, our food and the electromagnetic radiation from all the technology which supposedly makes our lives easier but is making it harder by stressing our bodies and making us sick.
When we become stressed it affects every aspect of our life and all our relationships – even our relationship with ourselves. It is all invasive and destructive. It makes us sick and enough of it and it will eventually kill us.
Stress shouldn't be dismissed or treated lightly.
What causes stress ?
• Relationships cause stress and suffering.
• Finances cause stress.
• Jobs cause stress.
• Families live in perpetual dramas that cause stress.
• Health issues cause stress and stress causes health issues, over 95% of all disease is stress related according to cell biologist Dr Bruce Lipton.
• Electromagnetic radiation causes us major stress and must not be overlooked.
• Stress is a killer
Things commonly used for stress:
• Drugs
• Therapy
• Retreats
• Affirmations
• Leaving your job
• Divorce 
And other things we do to help cope with stress:
An extra glass of wine
overeating
smoking
retail therapy
Effective ways to deal with stress.
Most of us need help to deal with the stress in our lives and to make us relax. There are many ways to do this, and we can offer different solutions:
Using Meditation for stress.
Using meditation to relax and de-stress is widely used but by doing it while being bathed in Scalar waves in the Solfeggio frequencies created by the QSB takes the depth of the mediation and relaxation to a deeper more significant level. It will also promote self-healing at the same time.
By using Solfeggio music with or without the QSB you can take relaxation de-stress moments whenever you need it.
Holding any of our energy balancing products or for example putting a Power P.e.bal under your chair or beside you when meditating or relaxing before going to bed helps you to go into a peaceful state where stress cannot exist. It is especially helpful for insomnia sufferers.
Using Energy balancing to de-stress
As energetic beings when our energy is out of balance – so are we. This is how we get stressed in the first place.
By balancing our own energy, we can become calmer more relaxed and stress free. The most effective way to do this, and without any effort, is by wearing a Nu-Me pendant. This will constantly work on keeping the wearers energy in balance. It really does keeps you calm despite any stressful situation you may be in – it has been tested over and over again.
Carrying the Small Shell shield, Zen Stone Hope or the Ki-bal key rings will create a balanced energy field that will keep negativity and stress at bay.
These all protect from EMF too. This is a great stress inducer and needs to be addressed whenever we are looking for a solution to stress.
I've received my Nu-Me and I'm really so glad I bought one. I felt the difference almost immediately. I was able to make decisions better and indeed have a clearer mind. It just feels so good. calm! I worked in a fast pace and is always in a stress mode at least from 8am to 5pm every day. Now, with Nu-Me what is stress?  Brenda, Singapore
I have now had the ki-bal for about a week and although i have never been energy sensitive I do believe it's helping me feel less stressed and have a much better feeling while driving in my car. Kendall Webb, USA
Using a Zone protector/energy balancer for Stress.
A Zone protector/energy balancer will benefit not only you individually but also all the family. By creating a calm, balanced space to live or work in it stops the negativity that causes dis-harmony, tension, arguments, and other people's negative emotions that cause stress.
Importantly it will also protect against EMF radiation which is a great cause of stress to the body. And when the body is stressed by any toxin we become mentally, and emotionally stressed too. The stress affects all our energetic levels.
Thank you again for your amazing products, my daughter and I are able to move through a devastating family situation with a much greater sense of calm…..we got them just before it all happened, nice to know the universe was setting us up before the big upheaval. J.W., New Zealand
Our guarantee
We want you to rest assured that these devices are genuine, are high-quality, and work. To that end, we offer a money-back guarantee on all of our products. If for any reason you are unhappy with your purchase, we will refund your money (excluding any postage costs) providing you return the product within 30 days. It must be returned in its original condition, with all its packaging, and with proof of purchase.