QSB Webinar Offer
As a reminder, the QSB is: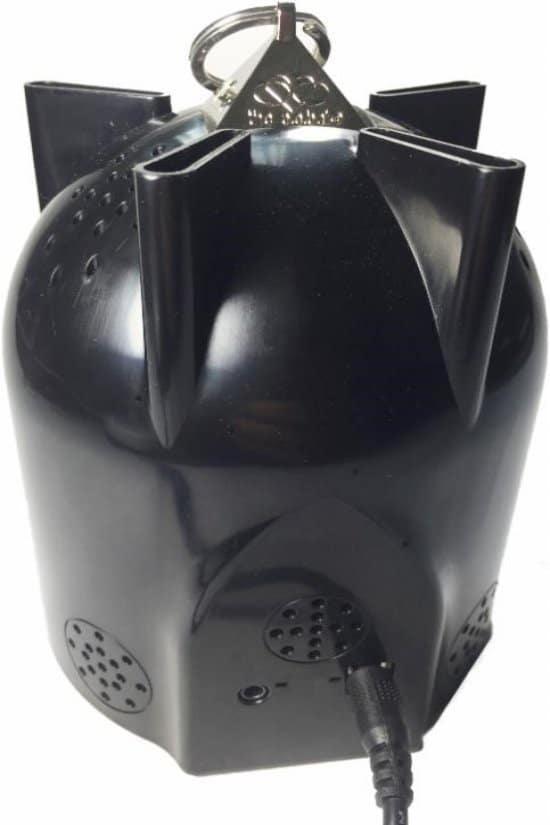 A DE-STRESSING DEVICE
De-Stressing down to the cellular level and beyond into the mental and emotional levels. Check out the blood cell analysis to see the results here
 A SELF-HEALING TOOL
If dis-ease was a weed then the QSB is the perfect tool to loosen the soil so it can easily be removed.
UNIQUE
There is nothing quite like the QSB. Frequency-based therapeutic devices are usually sold exclusively to practitioners – usually for tens of thousands of dollars. The QSB is affordable for individuals and groups and more powerful than most, if not all, of these other devices.
A NEW PARADIGM
Many experts agree that the future of medicine is vibrational medicine. The QSB is a trail-blazer for this new paradigm.
TESLA TECHNOLOGY
The QSB is based on and inspired by the work of Nikola Tesla.
A SCALAR WAVE EMITTER
The QSB generates scalar waves. These can also be called life-energy waves. They are primal in that they are vibrating the very foundation of all life – and so transmitting full power to the very root level of our issues.
A FREQUENCY SOURCE
Anything that assists with healing at the root level has two basic components – energy and frequencies (information). The QSB provides scalar (life) energy and has the Solfeggio Healing Frequencies in-built.
If you need a refresh on what the QSB can do and how it works, watch the video below or go to to the QSB page Here:
One QSB, complete with universal 12V power supply and full instructions.
All ready to plug in and fill any space with wonderful de-stressing, healing Solfeggio frequencies in the form of scalar waves – to the well-being benefit of anybody in this space.
The Normal retail price for this is $990
One Upgrade Pack.
The QSB is designed to plug and go but it has the potential to work alongside our android and Apple iOS apps to run custom frequencies and sequences of frequencies. This requires a cable and some instructions which are included in the upgrade pack.
The real value of this pack is not in the instructions or cable, however. Included with the upgrade is a lifetime invitation to be a real part of the QSB team. You will:
Be invited to be part of an ongoing series of webinars-
sharing experiences and knowledge to make the best of your QSB. We plan to have webinars about using kinesiology, dowsing, and other forms of bio-feedback to match the right frequencies to an individual's healing journey. We will be working collaboratively to ensure that we have the most empowering information available and we will be inviting ideas for subjects to be covered down the line.
We will likely be charging for these webinars in the future but you will have lifetime access at no additional charge.
Be invited to seminars too.
We will be hitting the road and if we visit a town near you or somewhere you would like to travel to (with a nice beach nearby, perhaps 🙂  ) then you are invited.
Have access to our members-only forum.
Here we will share knowledge on a day to day basis. This way we will quickly generate a major resource of information for everyone's benefit. Here is where you can tap into other people's experiences and offer up your own. Got a technical or other issue that needs input – here is the place to post it.
This upgrade pack with the all-access pass will be sold separately to the QSB at the recommended retail price of $199.
Package summary:
QSB $990
Upgrade $199
Total value: $1189
All of the above is included for you as a VIP at the introductory package price below.
PRODUCT DISCOUNT CODE webinar15. Use this price to get full discount on QSB and 15% on all products.
In case you didn't download your free copy of Sleep Like a Baby by Margie Slinger, you can download it from this link: Sleep Like a Baby 
Ideas
Power to the family & friends!
Why not share the benefits along with the cost? The QSB will be a powerful addition to any family, social group, or club.
Or, why not create your own de-stress and healing group?
A couple of well-placed adverts, your living room or the hire of the local village hall (when it gets busy) and you are set.*
In practice?
Add a de-stress session to the services you offer. Have a free de-stress session to promote your business and other services. * subject to local laws and regulations.
Guarantee
This is a powerful life-enhancing tool. As always, with all our products, if you don't agree with us for any reason, return within 30 days for a full product refund as it is backed by our usual guarantee.
Testimonials
– I've been using it (the QSB) every day and it's been a very interesting process so far, a lot of stuff coming up and then today I'm feeling wonderful, am loving it! My friend who has Crones disease is gong to come over next week and give it a try.

Triona- Auckland
As the result of a near death experience in 2002, I am what is considered a walking miracle, but also a trauma-onset diabetic. When I was literally dying in the hospital, my organs were shutting down, and then my husband sat beside my bed and sang me a love song, and I turned around and came back to life, all except for my pancreas so I have been diabetic for 16 years now. The doctors told me that it was temporary, that my condition would reverse itself, but that hasn't happened until the QSB!

I have been using my QSB daily for a week, and during that time, I am thrilled to say that I have been able to reduce my insulin by five units! That is a gigantic shift for me, and it suggests that my pancreas is regaining strength!

I have very tight control over my glucose readings, so I expect to be able to update you periodically about progress with this condition! I can't even begin to tell you what this means to me.

You may feel free to quote me on your newsletter and I will make a posting about it.

I have a list of things that I will be tracking, but none of them are quite as dramatic as this is. I think you guys have a tiger by the tail! Sheila Van Houten, U.SA
A friend of mine commented in the last fortnight that she can feel the calmness at my place.

She's never mentioned that before in the many years I've known her….I did notice that the first time I ran the QSB at home – me, my partner and my daughter all went to bed and were sound asleep much earlier than usual (about 8.30/9.00pm instead of about 10.30pm). That was an interesting side effect! Claire V Wellington
Thank you for the very prompt delivery of our QSB!! We have already tried it out – fantastic. Our energy junkie cat soon found us and had to join in too.
Audrey Hawks Bay, NZ
"I had been working with this Cocker Spaniel for 2 weeks. When he came to me he was biting everybody and completely out of control. I had gotten him to the point where he had stopped biting but was still very agitated and barking at everyone non-stop. I gave him three sessions with the QSB and he is now completely placid and even-tempered – Amazing!!" Deb – Animal Communicator Australia.