Stress: A time-ly Definition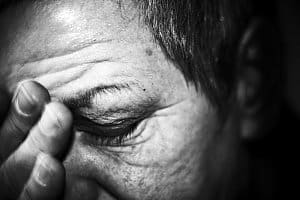 I was watching a segment on TV the other day about the people of Christchurch, New Zealand on the after affects of the earthquake and the levels of stress they were experiencing in the aftermath. I felt great empathy with what they are going through and it got me into thinking what stress really is all about.
Stress is a killer we all know that. But what is it exactly? Well, there are clearly different types of stress that fall into the general headings of physical, mental, and emotional. They are clearly all inter-related as much as our physical, mental, and emotional states are.
The stress that they were talking about after the earthquakes was mental stress. Many of these people have broken homes and are struggling with their insurance companies to get settlements and move on with their lives. Many have also lost their jobs as a result of the physical destruction of their work places and company relocations / failure. These scenarios are, unfortunately, being played out globally in too many disaster zones.
But what is it about these situation that causes stress?
Perhaps a good place to start in defining stress is to look at the opposite state- the state when we are in joy and at peace with the world. What is it about this state of being that defines it?
The clue for me is found in looking at what we enjoy doing – whether it is hang gliding or knitting, we all have things which interest us and which we enjoy doing. Could the joy part be in that whatever we get our enjoyment from involves putting our full attention on it and consequently into the present moment?
Following along with this. If joy/ peace is to be found by a focus in the present moment does it not follow that the opposite results from a displacement from this present moment along the time axis into the past or into the future? If so, could we then define mental stress as a product of our displacement of focus backwards and forwards in time?
If we revisit a person in Christchurch with a broken house and uncertainty about the future you can imagine the thought processes involved: remembering past experiences or the struggles of others without a settled home life (past) and worrying about the possibility of not getting their own home fixed or a new one secured and insured (future). So we have just one issue (the home) generating a mental pendulum effect backwards and forwards in time. If we add job and the associated financial uncertainties to the mix then the oscillation is only likely to increase and the state of stress intensified.
The TV segment indicated that many people are turning to counselling and medications. To me it is clear that for any tool or activity to work against stress it needs to assist in refocussing the sufferer's attention into the present moment.
After much testing it has become very clear that our QTB machine combined with the solfeggio frequencies does a very good job of steering people into the stress-free present. We have a first generation production model and are planning to make sessions available in as many places as possible as soon as possible from next year. We will be going to Christchurch!