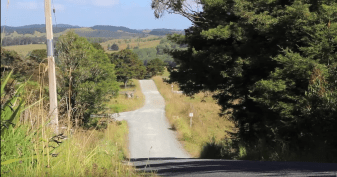 It's gone. It took a while but the power company took responsibility for this and compensated us by waving the fee. All is good again in paradise without a smart meter!
As many of you already know we bought a rural property in an Eco-village awhile ago. A bit remote, reachable only by a long winding ironstone road where the cell phone signal is iffy at best, making all cell phone conversations uncertain if they will get finished. Being cut off before signing off is a betting game there.
But – believe it or not, and we hardly could, we had a smart meter already installed in our new home.
The company already providing power to the property, Mercury, flatly refused to remove it. They would not listen to our concerns, wants or needs. We told them we would go elsewhere to get what we wanted. They said fine! So, we said Good-bye.
Contact Energy, who have been our power provider for years, have a completely different attitude, you are a customer, and valued. They said that we could have the objectional smart meter removed and they would happily come and read our meter.
Now as I said before, it did take a while. The meter company that they sub-contract to were not so efficient and we had to chase a little. But all credit to Contact Energy they took full ownership of the delay and got the job done. For good customer relations, they didn't charge us the hundred-dollar-odd fee either. Well done Contact Energy you are our heroes.
Now Contact Energy may, or may not, supply power in your area of New Zealand or worldwide, but someone does that cares and wants you to be a happy customer. They may not understand why you don't want a smart meter but they respect that you don't want one. You possibly will have to shop around. It will definitely take time and energy but you know it is worth the effort – because your health and wellbeing will benefit.
Good luck on getting rid of your smart meter menace. Let us know how you fare. We can recommend good companies and tell others which to avoid.
"And we're reaping the benefits big time after having ordered one of your P.e.bals and Negator shell. Still can't believe how good they work, after trying so many other products. Almost too good to be true!!! Thanks you for standing strong in this world of people who put their heads in the sand only because it's invisible energy. I know what I feel and EMR effects your body….. 100% certain of that. Sylvia Hendrikx, NZ
Hi Margie
We had exactly the same experience with the removal of our (not so) smart meter! We had been with Mercury for many years and in 2011 when we got a letter saying they were updating our meter, that was before smart meters were news and so we didn't think more about it as they didn't use the word 'smart'. A couple of years later, when it started to become know that smart meters were harmful, I contacted Mercury and said "Just letting you know that we won't be allowing you to install one"…………………..too late, they said, it was done 2 years ago!! I was furious! Several emails later with me sending them info on the harmful effects and them denying that there were any, even although we rent this house, we decided to tell them to come and remove it. As you know, they don't do this and so goodbye Mercury hello Contact. Mercury were so nasty to deal with and Contact, as you say, were the complete opposite. Contractor came, did the job promptly and it was well worth the $125. So I recommend Contact to anyone who wishes to do the same. (name withheld on request)