Cordless Phones Affect Heart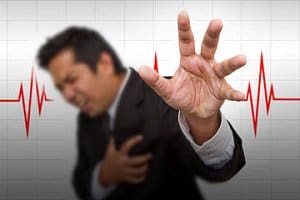 To view a video version of this blog scroll down to the bottom.
Radiation from cordless phones affect cardiac rhythms. Research on healthy volunteers showed that 40% had marked increases in heart rate, arrhythmias, and other disturbances in heart rate variability following exposure to active cordless phone base stations which were emitting a 2.41 GHz pulsed microwave signal. This is the same sort of cordless phone that many people use in their home, and the same frequency as everyday wireless routers that millions of people use in homes, workplaces, Cafes', offices and schools.
A cordless phone base station placed about two feet from your head and plugged in for just three minutes at a time can significantly disrupt your heart rhythm, according to a new study led by Magda Havas, PhD, of the Environmental & Resources Studies Department at Trent University, Canada.
"The sympathetic nervous system up regulated and the parasympathetic nervous system down regulated during exposure, which is the typical "flight-or-fight" stress response. Feelings of anxiety as well as pain or pressure in the chest were associated with the rapid or irregular heart beat among some of the participants tested.
This test is objective and directly measures the heart's response to radiation and is unlike subjective testing, where scientists ask individuals if they know whether a device is turned on or off and then determine their "sensitivity" based on perception of exposure, which is just that perception and NOT sensitivity. From Dr Havas website
Even though the transmit ion power of cordless phones at 250mW is within safety guidelines Dr. Havas' study shows the potential serious health effects. Added to the radiation though, the pulsed signal of approximately 100Hz is within the biological range and presents the likely-hood of other adverse health effects also!
A big concern is that the power from a DECT 2.4GHz cordless base doesn't only affect the people in the same room, it affect the rooms above, below and adjacent.
So if you have a conventional cordless phone:
• Make sure that the base unit is at least three rooms away from where people sleep, or spend most of your time.
• Never have either the base station or the handset beside your bed.
• Never have the base station on your kitchen work-bench, home office desk, or coffee table.
• Keep it off except in the limited circumstances where you feel you need to use it. Remember, the base station of a DECT phone is always transmitting at full power,
• Turn the device off at night, like you should do if you use a wireless router.
• Revert back to a wired landline and get rid of your cordless phone if possible
• Put protection on both your base unit and handset.
To learn more about Radiation from cordless phones see EMF & Cordless phones
""I also feel really good knowing that the RadiSafe phone chips are protecting anyone who uses any of our phones and have noticed that my ear doesn't get so hot now when I am having a good chinwag on the phone! ….. Thank you for your fantastic products! Louise, NZ