Seconds, samples and end of lines
We have some pretty high standards here at Life Energy Designs. Occasionally we get some products that might have some small marks or aesthetic imperfections.
We make these available exclusively to our insiders on a first-come, first-served basis. You can scroll the list below to see what we have available right now, along with the prices:
The availability of our seconds is announced in our newsletters.  If you have not signed up yet, sign up here:
This offer cannot be used with any other offer or discount! The system may allow it but we will not process the order. If you want to order other products with a discount code then place 2 orders and we will refund the postage on one.
There are no refunds or exchanges with our seconds or end of line products
Sale!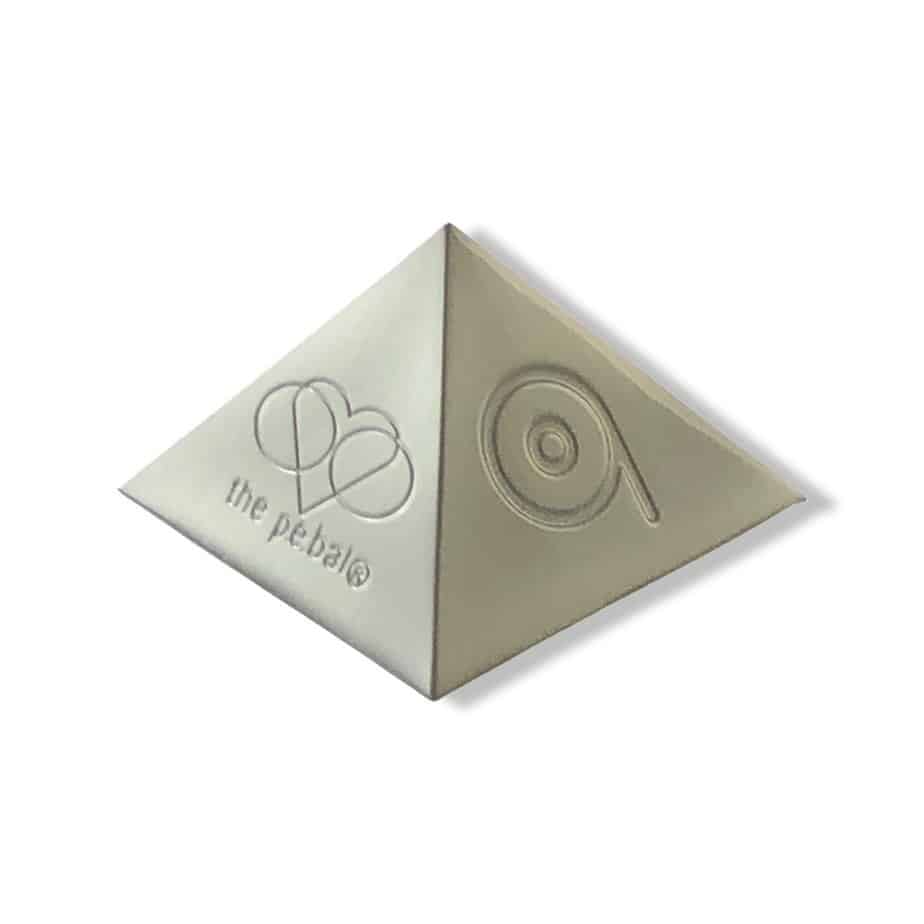 Export P.e.bals
These P.e.bals with attractive brushed metal cases have identical technology to our POWER P.e.bals but have never been a standard stock item as they were made for a custom export order.
Please note they are slight SECONDS with minor blemishes but with 100% functionality.
Multi-Buy Price available for 2, 3-9 & 10 or more.
Compare
Sale!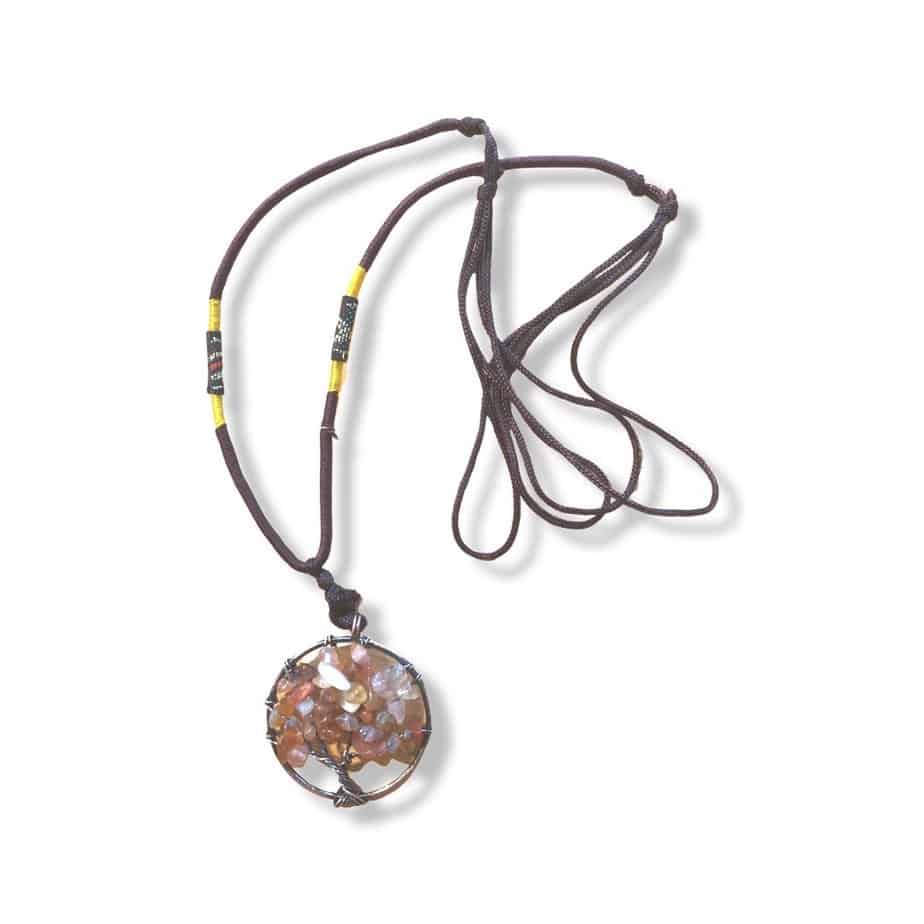 Tree of Life Pendants – Buy One Get One Free
JUST CHOOSE THE 2 OR MORE PENDANTS YOU WOULD LIKE AND PRICE WILL BE ADJUSTED AT CHECKOUT.  
These stunning Crystal Pendants with the Tree of Life design are available in 2 different styles and are embedded with the Solfeggio frequencies. This adds a powerful vibrational healing resource over and above the crystal's natural healing vibrations.
Tree of Life Crystal Drop Pendant is available in:-
Stunning Crystal Drop Pendants embossed with metallic tree of life.  Approx 25 x 32 mm (1″ x 1 1/4″ ). It comes with a cotton cord and in a drawstring gift bag.
Crystal Tree of Life Pendant is available in:-
Citrine is the stone of joy, abundance and good fortune. Known as the success and prosperity stone See more……..
Red Agate also know by many as the "Blood Agate" is excellent for healing the root chakra See more…….
The Crystal Tree of Life pendant is supplied with a stunning silk cord in complementary colors and a drawstring bag.
Compare
Additional information
| | |
| --- | --- |
| Weight | 0.050 kg |
| Dimensions | 3.3 × 2.8 × 0.6 cm |
| Tree of Life Pendant | TOL Citrine, TOL Red Agate, TOL Drop Black Agate, TOL Drop Green Aventurine, TOL Drop Rose Quartz, TOL Drop Tiger's Eye |
Sale!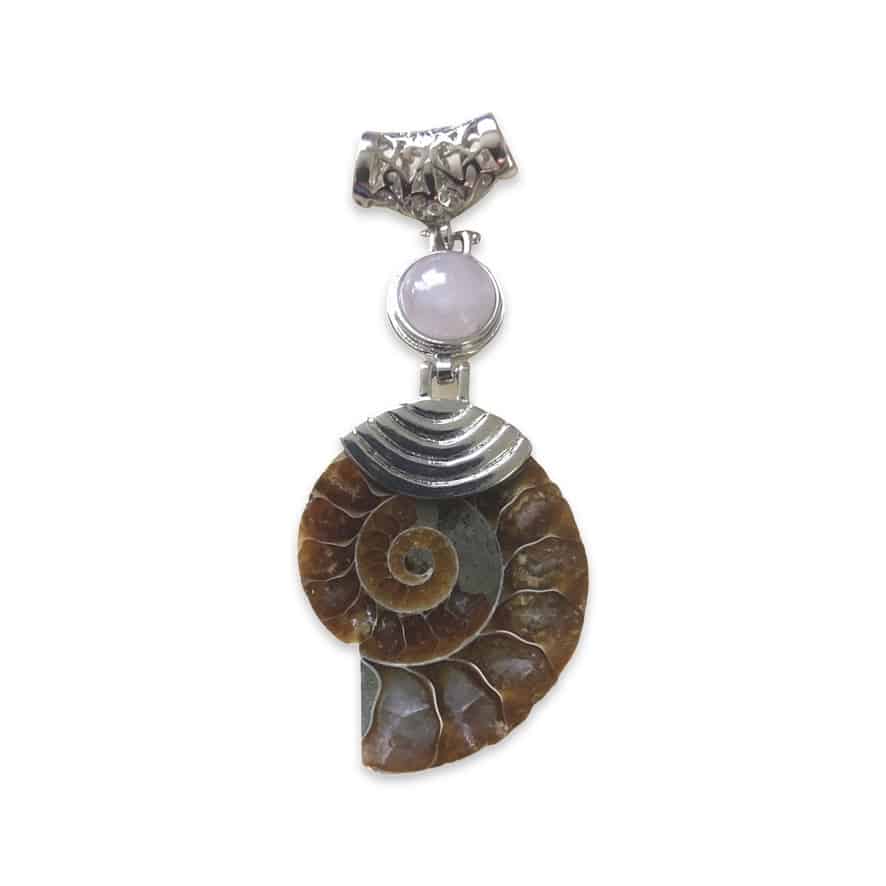 Ammonite Fossil Crystal Pendants – End of Line
These gorgeous Ammonite Fossil Crystal* pendants are a limited edition and have been embedded with Scalar Waves in the Solfeggio frequencies so these healing frequencies will harmonise with the properties of the crystals and ammonite fossils to create homeostasis.
Each Ammonite Fossil is unique so the size and colour vary but each one has its own individual beauty that only nature could create. They come with an extending black cotton cord which allows you to wear at it at the length you require.
In a velvet drawstring bag it is already gift wrapped – and ready to give ❤
Ancient Ammonites were around in a much different world than we have today. The energies they needed for survival were strength, perseverance, and longevity. The attributes of the first biological creatures living on this Earth's are still held within these fossils which can help and support with their inherent strength when you are wearing or meditating.
* Crystals may vary from image shown
Compare
Additional information
| | |
| --- | --- |
| Weight | 0.050 kg |
| Ammonite Crystal Pendant | ammonite crystal pendant |
Sale!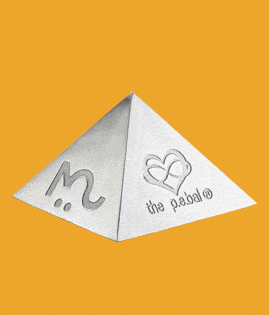 EMF Protection Pyramid Power P.e.Bal. – SECONDS
POWER P.E.BAL with advanced technology in stunning stainless steel case.
The most powerful EMF shielding device we now produce.
These are SECONDS products showing imperfections on the casings, this does not affect to functionality of the product.
We only have 48 of these to start with and will not be selling any more until 2023.
Multi-Buy Price available for 2 or more.
Compare
Sale!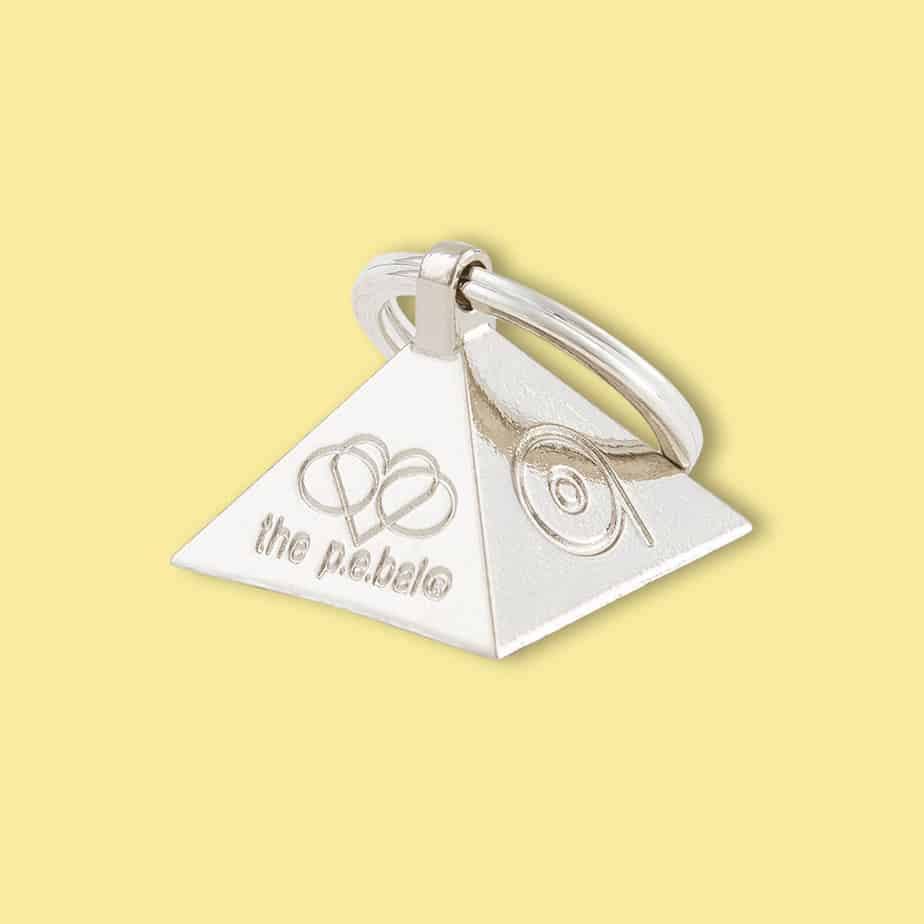 Ki-Bal Keyring – SECONDS
With a protective field of 14 meters (about 46 feet) in radius the ki-bal will:
Protect you at home,
Protect you at work.
Protect you in public places.
Protect you in the car.
Beside your bed will help you sleep.
Protect your kids in schools, where EMF levels are often dangerously high.
Protect your babies' and toddlers in their buggies and cots.
Protects children at night and help them sleep.
Balance any unbalanced, negative energy for a radius of 14 meters (about 46 feet). This includes protection from the negative energy of people, places, and entities.
The added scalar waves in the solfeggio frequencies makes the Ki-bal more than a protective product it takes care of your health and well-being, too.
Multibuy discount available on 2+ Ki-bals
Compare
Additional information
| | |
| --- | --- |
| Weight | 0.025 kg |
| Quantity | x1, x2, x3 |