Blockit Range
$29.99 – $58.99
The Blockit Pockit Range comes in 2 Styles
The Blockit Pockit – embossed with our logo and is available in Black.
The Blockit Purse – available in various colours
Combine your Blockit purchase with a RadiSafe Phone Shield and save $$
Description
The Blockit-Pockit & Blockit Purse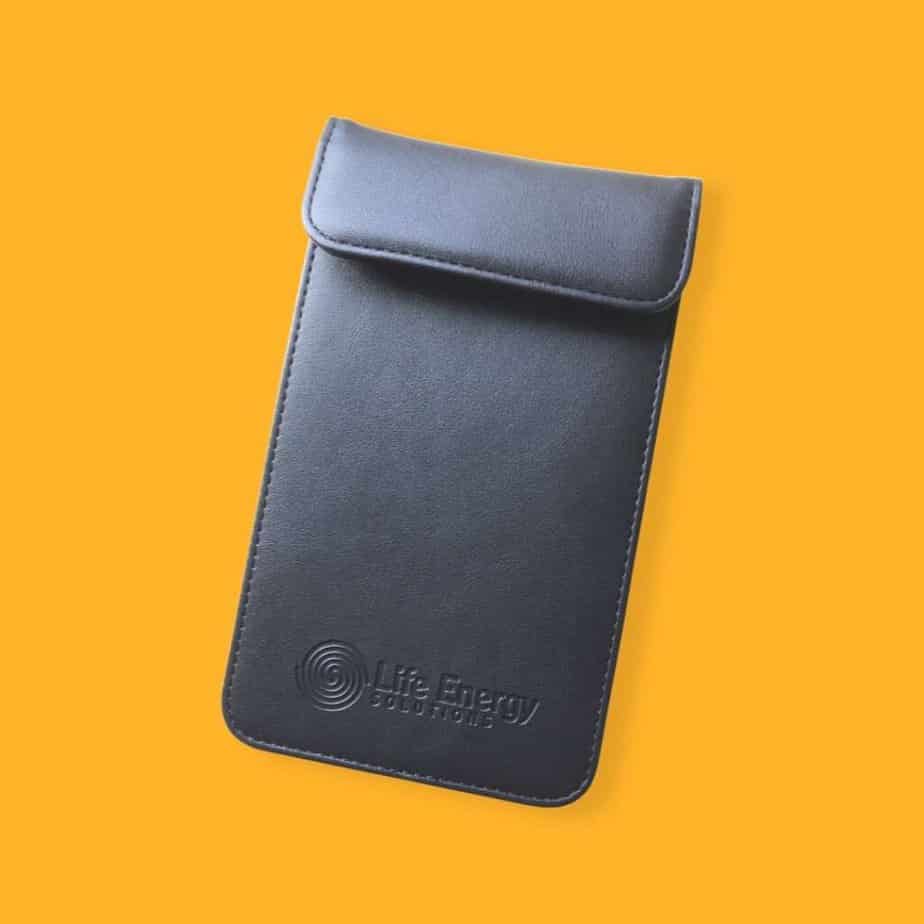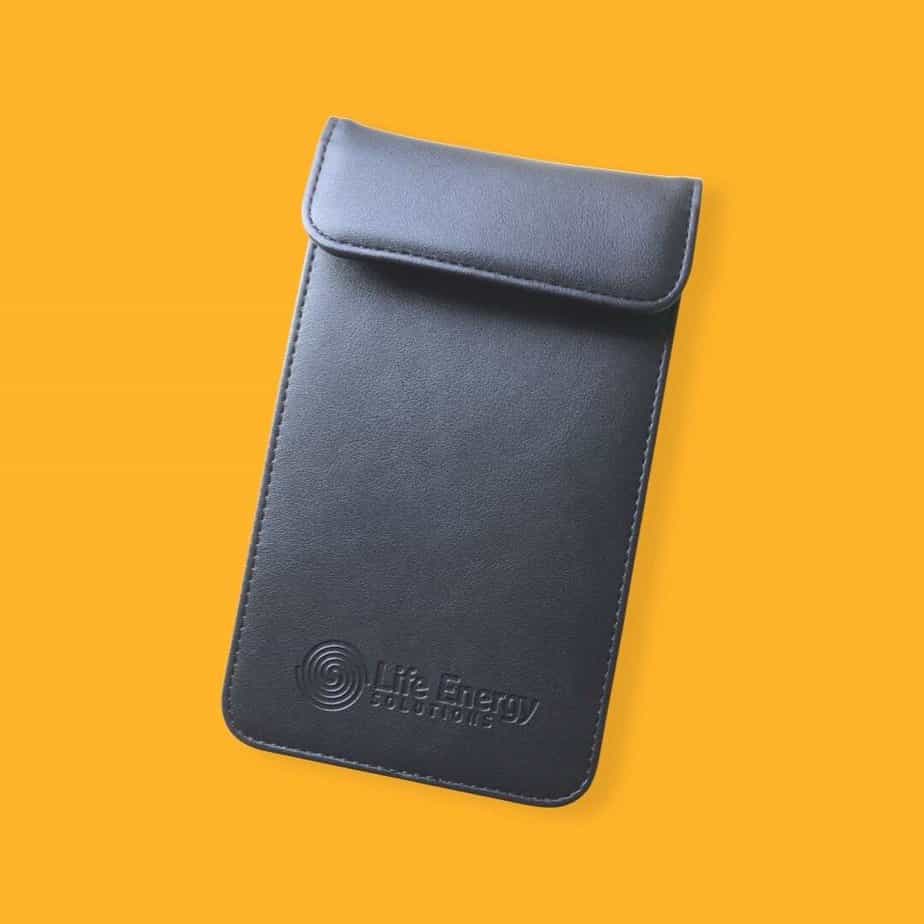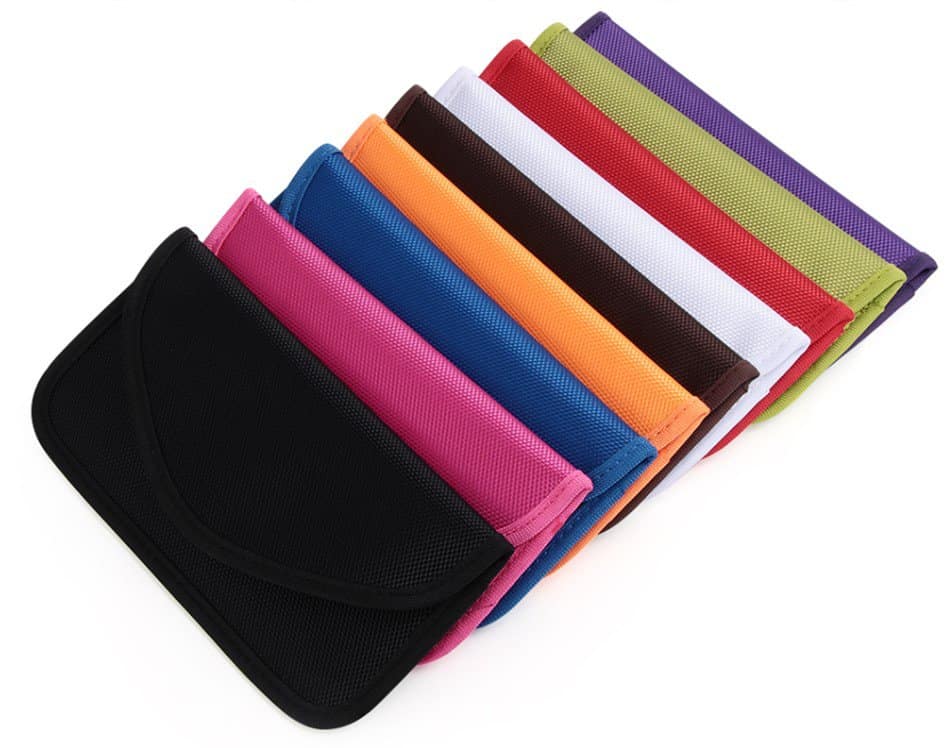 Do you carry your mobile phone in your pocket, bra, or down your sock?
Manufacturers warn about how far away from the body mobile phones should be carried. Apple iPhone: maintain at least 15 mm (5/8 inch) separation between iPhone and the body, other manufacturers have similar instructions.
On May 31, 2011 the World Health Organization/International Agency for Research on Cancer classified the electromagnetic radiation from cell phones as possibly carcinogenic to humans based on an increased risk for glioma, a malignant type of brain cancer, associated with use of mobile phones.
The Blockit-Pockit is a case that gives you full protection from electromagnetic radiation from cell phones and information theft. 
The Blockit-Pockit can be used to protect from Electromagnetic (EMF) radiation in two ways: 
A mobile phone placed on one side of the blockit-pockit will receive calls but will protect your body from any radiation.

Placed in the center of the blockit-pockit your mobile phone can remain on but is not communicating with the cell phone tower so won't receive calls. It will give the message "calls cannot be connected" so that your caller will know to try again.
Information theft from credit and electronic cards is becoming very common.  Placed in a Blockit-Pockit your cards/information is completely safe.
The Blockit-Pockit comes in two designs:
1. A smart synthetic black leather case embossed with our logo, with a Velcro fastening.  It has a generous size of 18.5cm x 11.5cm which fits most cell phones.
2. The Blockit Purse comes in black, pink, red, orange, green, silver grey, candy floss pink and purple. It will carry your phone, credit cards, and money. It measures 10 x 19cm (4" x 7.5")
Special package the Blockit-Pockit and RadiSafe phone shield and get a great discount.  
Just received your latest newsletter and wanted to share a story with you about a shopping experience I had recently. I was out shopping with my daughter in law for my granddaughters birthday present and it was the end of a long day. We approached the counter to make our purchase in an electronic store, I had taken my wallet out of my handbag but had not removed any cards ready to pay when low and behold I already had paid thanks to the chip in my credit card being scanned by their eftpos machine! As I said my card was still in my wallet and was nowhere near the machine but it scanned it and took the money in the blink of an eye. The shop girl was very apologetic and said they could refund the money straight away – obviously I was not the first person this had happened too….. and I doubt I'll be the last. Will definitely be ordering two Blockit pockets one for me and one for hubby. Thanks for all the work you do. Caitlin Grace, NZ
Our guarantee
We want you to rest assured that these devices are genuine, are high-quality, and work. To that end, we offer a money-back guarantee on all of our products. If for any reason you are unhappy with your purchase, we will refund your money (excluding any postage costs) providing you return the product within 30 days. It must be returned in its original condition, with all its packaging, and with proof of purchase.
Additional information
| | |
| --- | --- |
| Weight | 0.065 kg |
| blockit pockit | Blockit-Pockit, Blockit Range – Purse Style Blockit Black, Blockit Range – Purse Style Blockit Pink, Blockit Range – Purse Style Blockit Red, Blockit Range – Purse Style Blockit Sand, Blockit Range – Purse Style Blockit Orange, Blockit Range – Purse Style Blockit Purple, Blockit Range – Purse Style Blockit Green, Blockit Range – Purse Style Blockit Silver Grey, Blockit Range – Purse Style Blockit-Pockit Blue, Blockit Range – Purse Style Blockit-Pockit Coffee, Blockit Range – Blockit-Pockit RadiSafe Combo, Blockit Range – Purse Style RadiSafe Combo Black, Blockit Range – Purse Style RadiSafe Combo Pink, Blockit Range – Purse Style RadiSafe Combo Red, Blockit Range – Purse Style RadiSafe Combo Sand, Blockit Range – Purse Style RadiSafe Combo Orange, Blockit Range – Purse Style RadiSafe Combo Purple, Blockit Range – Purse Style RadiSafe Combo Green, Blockit Range – Purse Style RadiSafe Combo Silver Grey, Blockit Range – Purse Style RadiSafe Combo Blue, Blockit Range – Purse Style RadiSafe Combo Coffee |