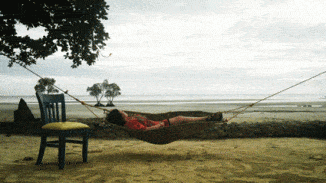 If you are concerned with your level of exposure to harmful Electromagnetic Fields (EMFs), you should consider taking a digital detox. Taking a week or even a few days away from technology can leave us feeling refreshed and ready to return to work. Thinking about taking such a detox for yourself? Here are some top tips to help you ensure that you get the maximum benefit.
Do You Need a Detox?
Do you suffer from headaches or insomnia? Doctors may offer various explanations, but the answer might be a lot closer to home than you think.
Technology is everywhere in our daily lives. Whether we are sitting in our own homes or walking down the street, we are bombarded with technology from all sides. All of this technology is generating electromagnetic fields. Given how new so much of this technology is, we know very little about the long-term effects EMFs have upon our bodies and minds. And sadly, no-one wants to question them because of our love affair with technology.
This energy all needs to go somewhere and we don't fully understand or appreciate what it is doing to us as it passes through our bodies.
So, just as we take holidays to get away from the stress of work, we need to start thinking about ways to detox from technology.
Leave It Behind
There is an increasing number of eco-resorts cropping up in beautiful locations all across the planet. Head here to chill out and relax without the worry of being as bombarded by EMFs as in our everyday lives. These resorts usually only have Wi-Fi in the reception areas so you are free to chill out and completely detox. And you can add one of our EMF pendants to your packing list for an extra level of protection.
Getting away from everything and reconnecting with the natural world can be an extremely rewarding experience for your mind and body. We are already seeing countless articles discussing the importance of stepping away from our phones for a little while. The dangers of EMFs aside, modern living can cause a tremendous strain on our mental wellbeing; especially if we actively take part in social media. Putting down the phone and stepping away for a bit could be better for you than you ever imagined.
Make Changes at Home
It's great to escape once in a while, but you might also want to think about ways to detox from tech when you return home.
There are simple things you can do to lessen your exposure to EMFs at home. For example, stop using your phone as an alarm clock. Many of us choose to keep our phones near us while we sleep to charge overnight and then wake us up in the morning. Given how little we know about the long-term effects of exposure to the type of EMFs a phone gives off, we need to change this bad habit! Place your phone in another room while you are trying to rest. You ultimately want your bedroom to be as technology-free as possible for the best and purest night's sleep you can manage.
It's not always practical to turn off or fully remove technology of course, but fortunately, Life Energy Solution offers a range of different EMF protection products that have their unique technology to protect from EMFs and can provide a much healthier and happier lifestyle. Whether you are carrying our products around with you on your person or setting up a network of positive energy in your home or office, you will begin to notice a difference almost immediately.
Both Good and Bad
Technology in itself is not a bad thing of course. Thanks to advances in technology, communication is easier and wider reaching than ever before. However, we are so enamoured with the many devices and services that make our lives easier, we often don't want to question whether this technology is actually good for us, or what unforeseen consequences there may be to its use.
Start making small changes to the way you approach the technology in your life. Are you ready to start questioning EMFs and the role they play in our health? A committed approach to lessening your exposure to EMFs plus an occasional full detox is only going to benefit your health.