Wi-Fi Radiation Kills and Inhibits Growth of Plants – Tested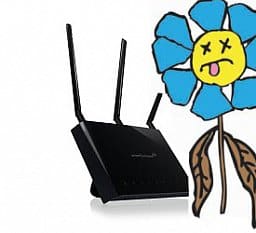 To view a video version of this blog scroll down to the bottom
This is one that you can try at home if you are not squeamish when it comes to brutalizing the plant kingdom!
Some ninth grade students in Denmark noticed that if they slept with their cell phones on and near their bed at night that they had difficulty concentrating at school the next day.
These five female students decided that they would like to take this matter into the school science lab and test for any negative health effects of cell phone use on people. Hjallerup School in Denmark, did not have the equipment to handle such an experiment so the girls opted to do the testing on plants instead.
Using a common garden cress, Lepidium sativum, they exposed six plants to the radiation from two wi-fi routers in lieu of a cell phone on the basis that they emitted the same type of radiation.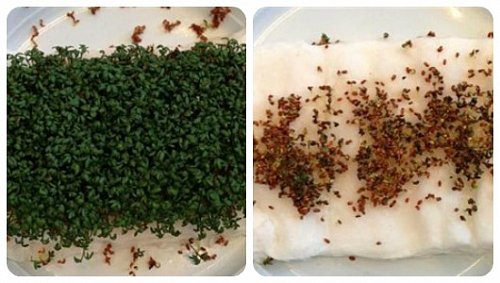 Photo courtesy of Kim Horsevad, teacher at Hjallerup Skole in Denmark.
Over the next 12 days, the girls observed, measured, weighed and photographed their results. Although by the end of the experiment the results were very obvious — the cress seeds placed near the routers had not grown. Many of them were completely dead. While the cress seeds planted in the other room, away from the routers, thrived.
The five girls received top honours in a regional science competition and the interest of scientists around the world.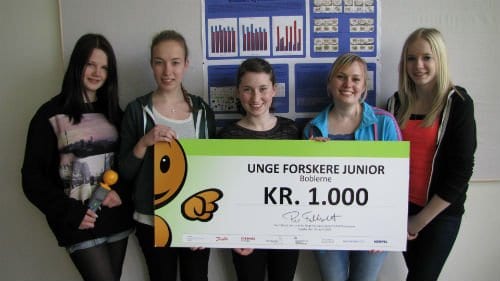 Kim Horsevad, a teacher at Hjallerup Skole in Denmark were the wi-fi exposure experiment took place says that a neuroscience professor at the Karolinska Institute in Sweden, is interested in repeating the experiment in controlled professional scientific environments.
Don't let these plant deaths be in vain! We strongly suggest that you don't try the experiment on yourself and family! If you can't cope with a wired router, then turn your wi-fi off whenever you are not using it, certainly don't have it in the bedroom, limit cell phone exposure, and get some cell phone protection at the very least.