Anti Radiation Air-Tube Headphones
$69.99 – $79.99
Stop cell phone radiation being beamed into your head – either directly or up the wires of normal earbuds.
These earbuds sound great and use an air gap to insulate your head from phone radiation, radiation from the in-ear speaker, or anything being picked up by the headphone cable which can act like an antenna.
These are available in 3 styles, one of which having two colour options.
FC12. These are white with silicon replaceable buds (2 spares included) . Call answering and volume control funtions. 
FC31. These are black or rose-gold with silicone replaceable buds (2 spares included). Call answering function but no volume control.
FC21. These are gold with iPhone-style solid earbuds. Call answering function but no volume control.
Please Note. Some phones might need adapters. Most newer iPhones will and some Android phones will. If your current headphones don't look like the picture above at the plug-in end (left of "Healthy Antena Technology") then you will need an adapter.
If this didn't come with your phone, you can get these at your local phone store or we have these available here: Adapters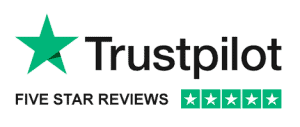 "Very fast delivery, the person I bought the earphones for find them very good." 
Jaqueline Perret
Description
We are always looking for ways to help reduce our customers' exposure to harmful radiation. One of the main sources that most of us are exposed to daily is, of course, our cell phones.
You will easily find advice that using headphones is a good way to reduce the radiation from your phone getting into your head. Well, there is a problem with this advice in that, although it is better than having the phone against your head, there are still high levels of radiation that travels up the cable right into your ear canal. The wire from the headphone can actually act as an antenna that will pick up and relay other sources of radiation that might be nearby and deliver them into your head as well.
If you use your phone on speakerphone or have a RadiSafe attached to your phone then you are cutting your microwave exposure considerably but we now have another option available that means you don't have to broadcast your phone call to the world nearby or have your phone near your head at all.
These headphones will work with any cell phone (you might need an adapter). and have great quality sound.
The main difference from normal wired headphones is that there is an air tube gap that stops 99% of the radiation from reaching your head by distancing the speaker from your ear.
Just like the earphones that came with your smartphone they have a microphone built-in and buttons to answer calls, pause and skip music, and other functions normally controlled by the headphone controls.
The following graphic explains how they work:
Sound cavity free of magnetic field
There is no loudspeaker in the earplug, thus avoiding any direct harm to the eardrum and brain brought by the 1000 Gauss permanent magnetic field and alternating magnetic field.
Air Tube
It isolates above mentioned magnetic field and radiation source. Moreover, air tube lengthens the distance between the mobile phone and the body, which significantly decreases electromagnetic radiation exposure.Three Electromagnetic Radiation Research Organizations have confirmed that air tube earphones are one of the best ways to reduce mobile phone radiation.
Metal shielded wire

It's made of strands of copper wires so as to prevent the transmission of high-frequency electromagnetic waves.

With good radiation-shielding performance, signal noise is blocked to ensure good sound quality.

It is physically strong, ensuring long service.

Healthy Antenna Technology

The Metal Shielded Wire, together with air tube prevent the earphones from being used as an antenna, thus protecting our brains as well as eardrums from the direct harm done by the electromagnetic
radiation coming from surrounding radio sources.
We have selected 3 different designs to choose from with one of these coming in 2 different colours.
They all look great and function the same way.
Third-Party accredited testing results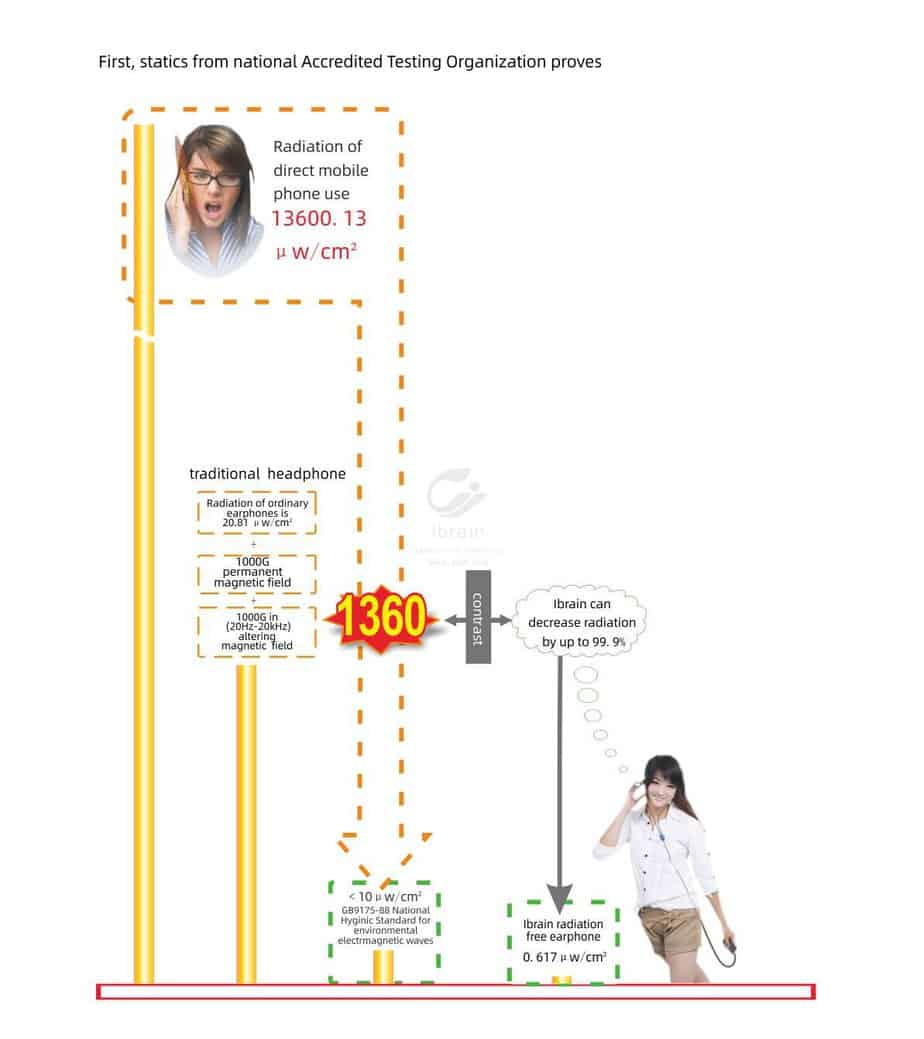 Additional information
| | |
| --- | --- |
| Weight | 0.07 kg |
| Dimensions | 17 × 11 × 2.5 cm |
| Model | FC12 (white), FC21 (gold), FC31 (black), FC31 (rose-gold) |