Stopping tremors and bringing down high blood pressure.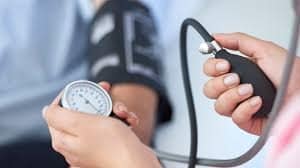 "Shirley, an older lady that has had tremors virtually all of her life and getting worse as she has aged, has been staying with us for the past few days. For a long time she hasn't been able to carry a cup of tea or dishes etc because of her extreme shaking.
As we sat around the table after dinner on Saturday night, the conversation centred around EMF, QSB etc. Out came our P.e.ball and QSB machine with ki-ball on top along with my Nu-Me necklace.
While Shirley was holding the ki-ball it was noticed that her tremors had stopped. She was blown away.
She then put the Ki-ball down and tried on the necklace. Same thing – no tremors. I can't express her amazement and delight.
She kept the ki-ball that night and all day Sunday and was so amazed, delighted, happy – words just can't explain her joy of being free of the tremors. It became obvious to us that Shirley just had to keep this ki-ball…….
Just before leaving for home this morning, Shirley told me that she has never slept so well while being away from home and felt so relaxed in general.
What pleasure it gave us all to see Shirley free from the shaking and so very happy. Well worth the cost of a ki-ball.
She is extremely grateful for all of the time and effort that has gone into the production of these devices and wanted me to pass this on to you all.
Two weeks later
Now, some 2 weeks after wearing her Ki-bal as a necklace not only have Shirley's hand tremors stopped but her blood pressure has dropped to a safe level. Her doctor checked her blood pressure a number of times as he struggled to believe the readings that he was getting. Isn't that just the best!!"
It most certainly is Audrey. Hearing accounts like this not only brings a few tears it warms our hearts with gratitude that we are being guided on our incredible journey.
David and I, together with our small team really enjoy what we do and are dedicated to those that have our products. They aren't just customers; they are people that we have a connection to. That we want to benefit from what we can provide, whether it is for EMF protection or energy balancing or healing. Of course, there is no distinctive line between these –our balancing/protective products are multi-layered. Multifunctional.
We wouldn't normally have suggested that a Ki-Bal be worn around the neck on the central meridian. The Ki-Bal is very powerful. But it obviously wasn't too much for Shirley. Hooray. So, it has got us thinking that maybe there is a need for a more powerful pendant? We have put on our thinking caps again!