New Age Retailer
Let the products do the work – energetically benefiting both your business and your customers.
Be the first in your neigborhood to sell these revolutionary energetic devices that have been hand-crafted with integrity in New Zealand.
Your customers will feel the energy and know these are very special products. Sell a few and then watch the referral sales soar.
Check some of your benefits:
Energetically balance your shop / work-space. Your customers will be attracted in and won't want to leave. hint: you can tell them why! (will also cleanse and energize all your crystals!)
The energy is tangible. Some people can feel crystal energy. Almost all people will feel the energy coming off the p.e.bal(pyramid energy balancer). Great demonstration, brilliant ice-breaker, guaranateed attention-getter.
Stunning looking. The face of the Nu-Me pendants is an energetic labarynth that instantly fascinates and attracts attention.The pyramid shape is well established in the human psyche and is sure to attract.
Great margins.
Ongoing referral sales.
Expanding product line for repeat sales to your satisfied customer base.
And some of your customers' benefits:
Space-cleansing: No more historical disturbed energy and then ongoing cleansing.
Healing: These are healing instruments that work directly on the human energy field.
Protective: Negative entities, negative energy, Electro-Magnetic pollution, Geopathic Stress…
Insomnia cure: 95%+ success rate, often with chronic long-term cases.
Night terrors cure: 100% success and they say there is no cure! You can safely guarantee it . We have never had a failure.
Meditation aid: Incredibly calming to the mind.
Water energizer: works with food as well.
And more……. browse the web site for more details.
"- on occasions when I had lower back pain I laid on my stomach and placed the p.e.bal on my the area of pain on my back and rested for a bit until I felt my body shiver and the pain was released from my back. Very cool!!!
– after complaints from guests that one corner of the kitchen at our Circle of Miracles Ministry school felt particularly negative even after people had tried to clean the area I placed one of my p.e.bals on the top of the refrigerator in the corner and left it there for a while (few days). After I got it back the reports for the room were unanimous, the negative energy was gone from the room."
Lynne Okaily. New Zealand.
Our testimonial page needs an overhaul – it has too many testimonials on it! But we suspect you would like to try out our products for yourself.
We have 20 one-off below wholesale sample packs available.
Includes the p.e.bal & a silver Nu-Me pendant (your choice of 3 styles).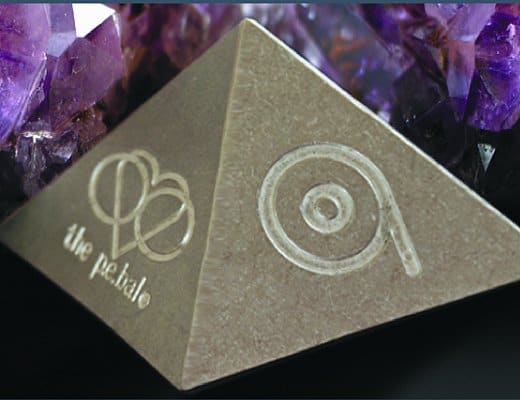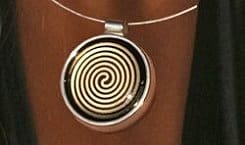 Limit one sample pack per city on a first-come, first-served basis.
If you already KNOW that you need to be selling Life Energy products contact us directly and claim 10% off your initial order.
Get In Touch Now for full information: