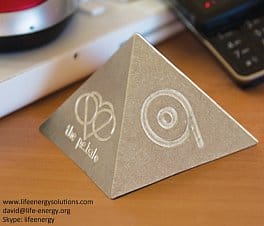 As our most popular product comes in the shape of a pyramid, you might understand that a new pyramid being discovered would get our attention.
Supposedly, in terms of volume, the pyramid recently discovered by archeologists in Guatemala is the biggest in the world. This pyramid was discovered in the lost city of El Mirador – a city larger than down-town Los Angeles and a major city of the early Mayan civilization.
The archeologists have also discovered a frieze of the "Popul Vuh," the Maya creation myth; the Maya cultural equivalent of the Book of Genesis.
They estimate that there could be still thousands of pyramids left to discover.
With so many pyramids spread all over the world and tied to some very different cultures it is clear that the pyramid has an important role in the human psyche. Perhaps we are getting close as a species to re-discovering the energetic power of these constructions and the pyramid geometry. We are very pleased to continue this tradition (in a much smaller version) with the p.e.bal.