Sale!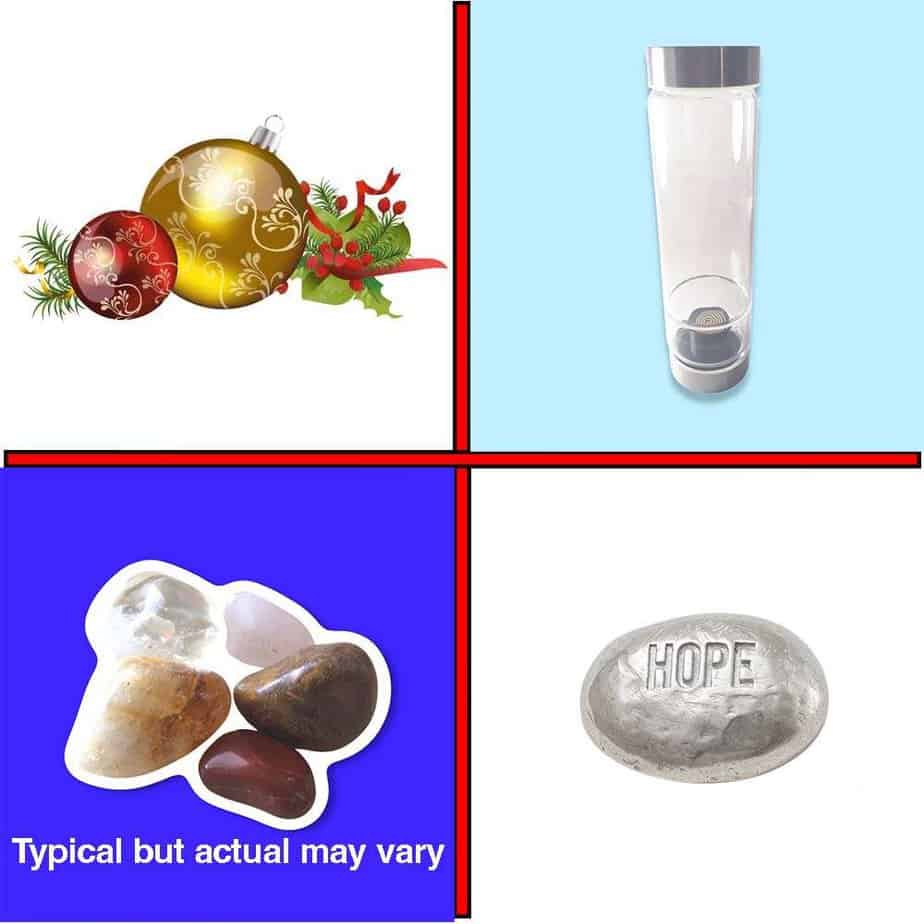 Package 5 – Crystal Water Bottle PLUS, Bag of Crystals, Hope Stone
Gifts that say it all.
 Crystal Water Bottle PLUS –  This is no ordinary Crystal Water Bottle. It has our unique technology embedded with Scalar Waves in the Solfeggio frequencies which makes it the most powerful water crystal infuser and energizer you can buy – that is why it is PLUS.
Zen Stone Hope -Complete personal energy balancing and EMF protection with a large 14 meters (15 yard) protective field. Small enough to carry everywhere. We all need a little Hope – so it's an ideal gift that comes with an inspirational card and in a velvet pouch.
Bag of Crystals – 
Compare