Sale!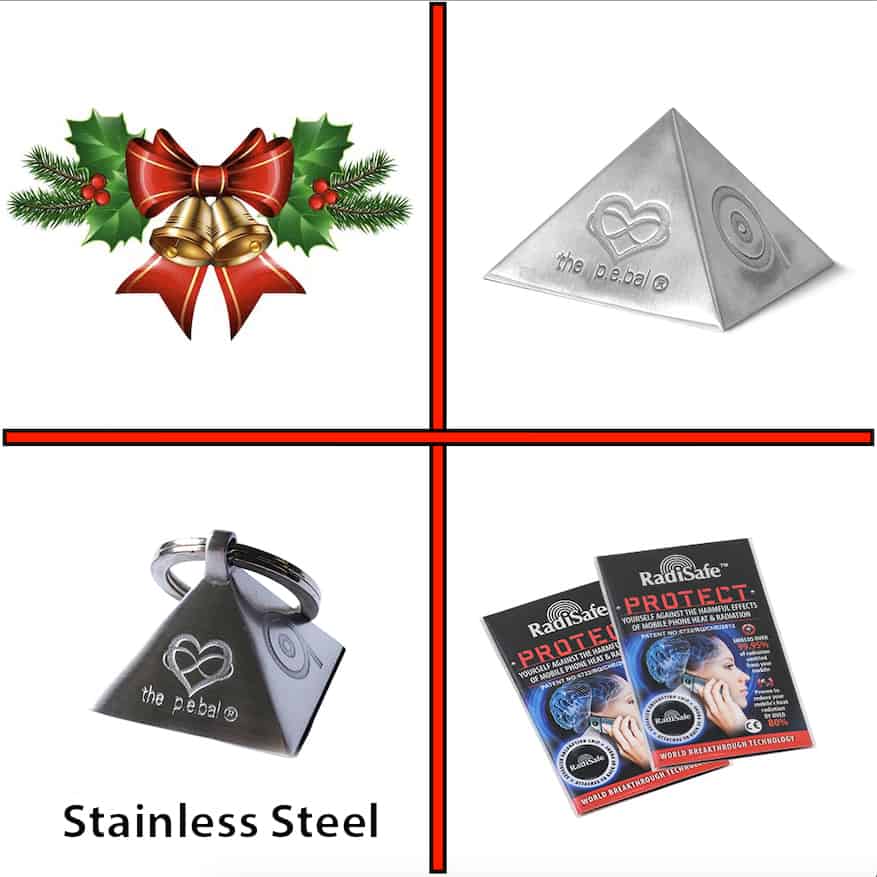 Package 4 – Power P.e.bal, Stainless steel Ki-bal, 2x RadiSafe
Gifts for your nearest and dearest.
The POWER P.E.BAL has an enormous protective field of 36 meters enough to keep a whole family or workplace safe. What better gift to give to your Boss or significant other that will keep YOU safe and protected as well?
The Stainless-Steel Ki-Bal is an EMF protection Keyring that provides protection on the go! Great clipped onto a school bag or with car keys.
2 x RadiSafe Phone Shields. keeps you safe from the ionizing radiation from cell and cordless phones.
Compare