Sale!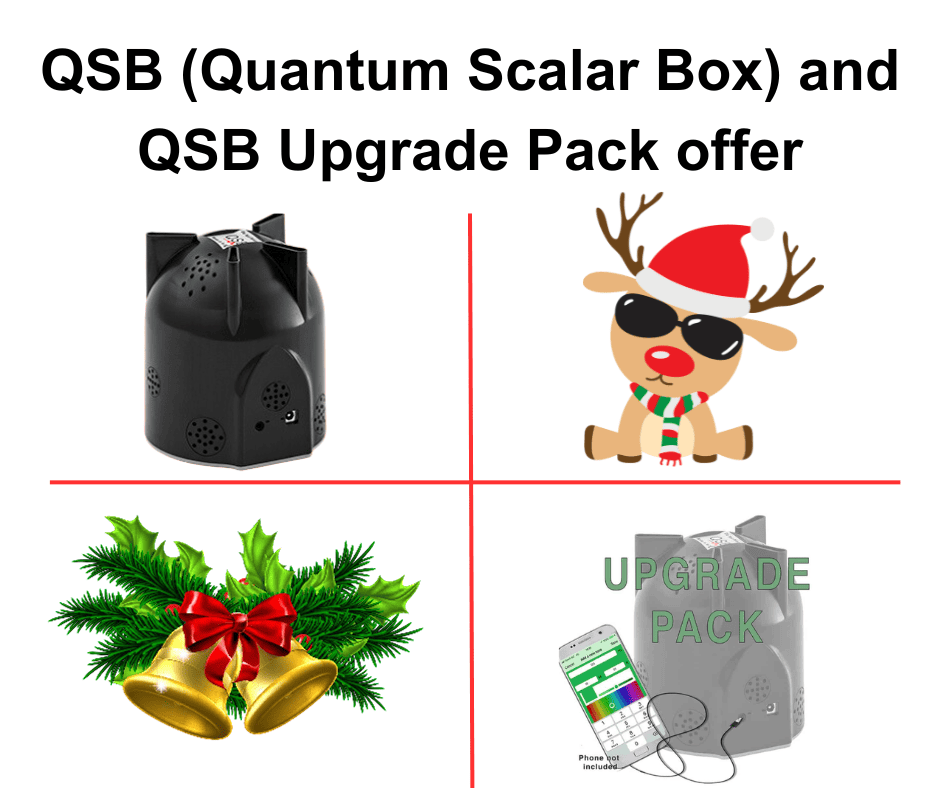 Package 1 – QSB, QSB Upgrade Pack
A healing gift that the family can share.
1 x QSB (Quantum Scalar Box) includes: 1x Universal Power Supply, Instructions. This is the latest Quantum Scalar Technology which facilitates the ultimate healing at a causal level. It is non-invasive and can be used by a group.
1 x Upgrade pack includes: the cable to connect your QSB to a cell phone, tablet or computer enabling custom frequencies. Full instructions are included, with links to app downloads. Also access to a Forum with other QSB owners where ideas and information is shared, and lifelong Free pass to all future webinars and seminars on subjects relating to the QSB and healing.