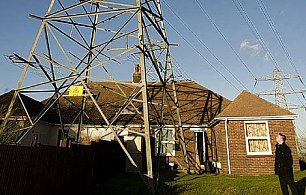 The Swedish Government funded an official, massive study of the effects of EMF (electric field radiate) from overhead power lines on 500,000 people. This study over a period of 25 years found overwhelming evidence that electric fields generated cancer in children at 4 times the normal rate and tripled the rate in adults. Sweden now lists electromagnetic fields (EMF) as Class 2 Carcinogens, right along with tobacco.
We are still building houses under power lines in many parts of the world and the EMF and power lines are still under debate and denial. But how can we dismiss 25 years of research on 500,000 people – this is too significant to be ignored surely?
Come on Governments and people in the rest of the world wake up and recognise the dangers of EMF from power lines.