Special Offers
PLEASE NOTE: These special offers cannot be used with any discount codes. If you want to order other products with a code then please place 2 orders and we will refund the postage on one.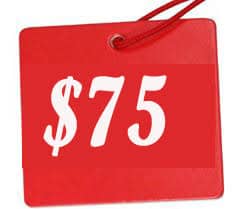 KIDS' SALE
*IMPORTANT: This offer is being offered to our newsletter readers and it is strictly first-come, first-served with no purchase limit. It CAN NOT be used with any other offer or discount and doing so will delay your order and or result in loss of the opportunity of getting any of these great seconds. If you do want to order other item using a discount code, make two separate orders and we will refund the extra postage.
Our kids are our future. If we don't look after them, we are shirking our responsibly. They have no say in the amount of EMF radiation they are exposed to – but you do. And when you don't like when they are in school or any public place then our duty is to protect them.
Snappy/Natty Combo
The Snappy bands and Natty protective pendants for kids of all ages, from birth to farewell, have the tried and tested Nu-Me technology and are embedded with scalar waves in the Solfeggio frequencies. With the same power as the compact size (Classic) Nu-Me protective pendants, they provide fashionable and fun protection.
For more information on the Natty and Snappy go here Natty / Snappy
Ki-Bal
Schools are FULL of EMF. Many schools have Wi-Fi, use computers have strip lights or energy-saving bulbs which is a worry for parents as EMF has been proven to affect Children's concentration and learning abilities, not to mention the damage that it is doing to their health. EMF research has shown that when exposed to it children have a greater risk of getting leukemia. A Ki-bal in a school bag or kid's pocket will protect them from all Electromagnetic radiation.
For more information on the Ki-Bal go here: Ki-Bal 
Nu-Me Silver Skinny Designs with FREE Snake Chain – one week only.
Get a free 925 silver finish snake chain with any silver Nu-Me Skinny design for one week only. Multi-buys apply.
For more information go here: Nu-Me