* Seconds P.e.bal Super Sale, * The end of smart meters? * Video Competition where everyone's a Winner, * Winner of the Chi-Shell and RadiSafe
Read now for news, tips, and insider special offers for life energy products, healing, protection, and well-being. New mobile-friendly format.
> Video Competition where everyone's a Winner
> Winner of the Chi-Shell and RadiSafe
These P.e.bals are energetically perfect with only slight blemishes on the outer casing – they don't meet our exacting standards – so – we are giving you big bargains to make sure that you and yours are well protected in 2016 and beyond.
As with all our seconds sales we are unable to give our usual money back guarantee, and you can't use this offer with any other discount or other offer. It is strictly first come first served with no limit on orders but stocks are limited so please don't hesitate and miss out.
Whether you want EMF protection or energy balancing the P.e.bal is the best on the market. Its huge protective field of 18 meters (9 yards) radius will protect a whole household or workplace, from electromagnetic field radiation, Geopathic stress or in fact any unbalanced energy. And sort out your insomnia too!
Portable, maintenance free, no wires so can be used anywhere with a one-off cost that makes it very affordable. It has proven technology which has been extensively tested
"I'm pleased with my purchase as I am very concerned about the amount of emr we are being subjected to now and my son's school has introduced school-wide Wi-Fi, so the key ring version is next on my wish list! None of us are noticeably sensitive to emf but I have noticed some positive differences in everyone's sleep since I've had it (and the rest of the family are unaware I have it, so its not psychological!)". Jenni, New Zealand.
Authorities are ripping out smart meters
We have written a few blogs about these evil smart meters – installed against our will and spewing out radiation whilst collecting data about our habits for their corporate owners.
It is finally time for some good news:

It seems that they are not serving the power companies either. Read more…..
"And we're reaping the benefits big time after having ordered one of your P.e.bals and Negater shell. Still can't believe how good they work, after trying so many other products. Almost too good to be true!!!
Thanks you for standing strong in this world of people who put their heads in the sand only because it's invisible energy. I know what I feel and EMR effects your body….. 100% certain of that."

Sylvia Hendrikx, NZ
Winner of the Chi-shell and RadiSafe
Congratulations Darlene Nicholls
you have won a
Chi-shell
and RadiSafe
by answering the question "what is
the protective range of a Chi-Shell?" The answer is a whopping 12 meters. Darlene will you email jo@life-energy.org with the address you want them mailing to.
Disappointed that you didn't win this time? Well send us in a strength video and automatically get a FR*EE RadiSafe and be in to win TWO Nu-Me pendants of your choice – it couldn't be easier!
"I'm absolutely thrilled to have won the ki-bal. I have just started a new job and around computers for a large part of my day – which is normally not a problem at home as we already have the P.e. bal and love. Now I feel that I also have my protective ki-bal at work – the timing could not have been better for me.
Thank you again for the opportunity to win this. We love your products and also use the RadiSafe on all our mobile phones. Next will be the block-it-pocket for all of us.
I must add that I always enjoy finding the newsletter in my 'inbox'. It's always nice to read what other people enjoy about the products. I'm always passing on how great your products are, and have also successfully encouraged many of my family and friends to get the P.E.bal and RadiSafe." Karina Keyes, NZ
The protective/balancing field of the ki-bal and chi-shell are exactly the same.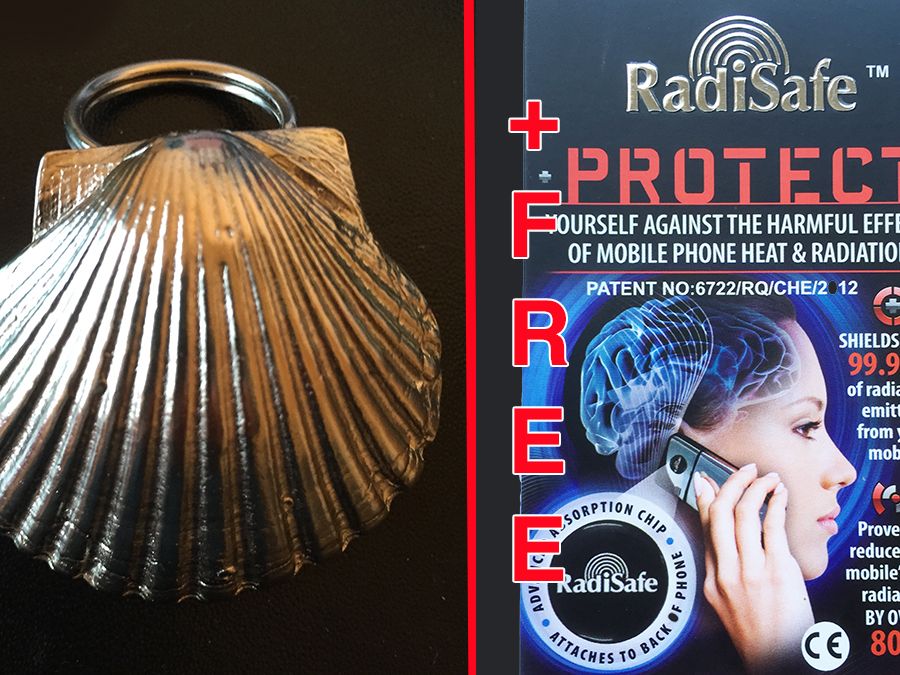 Video Competition. Everyone's a Winner.
Now you have seen our short video on how to strength/balance test our products then you know how easy it is to do. You can do this test yourself and get someone to film it on a cell phone, then send it to
click here
and you will be in our strength competition which will be drawn at the end of March – all names in a hat – not judged on the best video – all vedeos are "The Best."
Every video entry gets you a FR*EE RadiSafe
And you are in the draw to win
2 Silver Nu-Me pendants – any design – any price!
You have until the end of March to send us your video which needs to be a before and after test with the same person being tested.
Now, we are not going to stop you if you want to send in 2 entries either – simply swap over and get your friend to send us their version from the same video session. This way you get a RadiSafe each and 2 chances at the prize!!!
The preferred format is mp4 but don't worry if your camera creates something else, we can probably still use It. Keep it short and sweet and high or standard definition.
The videos will go our web site / social media / elsewhere but if you prefer we won't use your names. Although we are sure that the videos could get job offers flooding in from the film industry!
How to send it to us:
If you click this link it will open up an email with requests for the information we need sending with it.

Your name and the name of the person being tested. We also need the date of the test and your full address to send the RadiSafe and your prize if you are the winner.
If the file is too big to attach to your email (over 10MB) then you can simply upload it to a f.r.e.e service like
Transferbigfiles.com
,
Wetransfer
your
Dropbox
account and include the link in the email. We'll send you a thank-you message so you know it has arrived safely.
If you find it daunting or difficult David will talk you through it. Email
david@life-energy.org
or call 64 09 416 6959
"Our greatest weakness lies in giving up. The most certain way to succeed is always to try just one more time." – Thomas Edison
Life Energy Designs NZ Ltd. +64 (0)9 4166959 info@life-energy.org www.life-energy.org