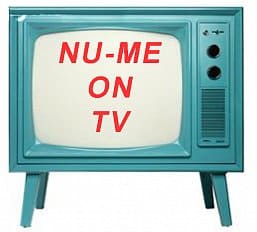 If you live in New Zealand and have any interest in psychic matters you will have likely watched Sensing Murder on TV2 last night. If you are familiar with our Nu-Me pendants you will have noticed Kelvin Cruickshank wearing a compact silver Nu-Me pendant.
For those of you that haven't seen Sensing Murder but would like to it is available online to anybody with a web connection in New Zealand (free) HERE.
This story is about a young guy that was found dead in his burned-out car in 2006. Nobody could work out how the car had caught fire and the police had given up and shelved the case. Kelvin Cruickshank and another Kiwi medium Sue Nicholson both made contact with the spirit of the young man and revealed what actually happened. If you don't believe that life goes on after death but have an open mind, be warned you might get persuaded!
We have had a lot of positive interest from gifted Psychics. Recently U.K / Kiwi medium Jeanette Wilson discovered our products and is making them available to her clients at her workshops and seminars. She has discovered that both the p.e.bal and Nu-Me have applications in unblocking energy within the body. These energy blockages can impede the flow of abundance as described in "The Secret" and "The Law Of Attraction". We will be offering more info. on that in the future but you can find out about her workshops here: Jeanette Wilson.
Internationally renowned New Zealand psychic Judy Satori can often be seen wearing her Nu-Me. You can check out her web site here:Judy Satori
If mediums are endorsing our products then does this mean they are also endorsed by the other side? Now that's a dead interesting question!