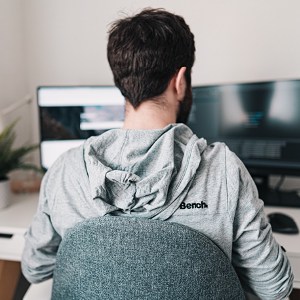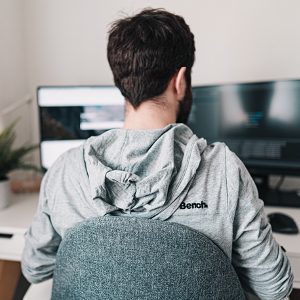 In recent weeks, our homes have taken on a new significance. Not only do they represent a place of safety amid so much uncertainty but, for many of us, they have now become our offices and classrooms as we wait for the danger to pass.
In many ways, we are lucky to now have the technology and resources to be able to continue much of our working lives from the safety of our homes. Had this pandemic occurred twenty years ago, when just over 40% of US households had a computer with an internet connection in their home, the economic impact of Covid-19 would have been more devastating.
Unfortunately, however, that technology also poses a threat that might be easy to overlook in the face of a more acute problem like Covid-19. But we cannot afford to be ignorant of other equally worrying threats to our health over the long term.
Remaining at home is the greatest action we can take in order to protect our bodies against the spread of Covid-19, but ensuring that our family is shielded against EMF within the home is more important than ever before because of our reliance on computers, Wi-Fi and cell phones.
EMF in the Home
EMF is a constant presence within any modern home. From your Wi-Fi router to your hairdryer, refrigerator and vacuum cleaner, all of the devices we now take for granted are emitting radiation whenever they are switched on, and some emit significant amounts at harmful frequencies. Without the right EMF protection, our bodies react to this radiation with an immune response, which stresses the body and results in a number of debilitating side effects, from headaches and digestive trouble to depression, insomnia, and sexual difficulties.
Unfortunately, the necessity for remote working and at-home schooling has meant that many of us are working in much closer proximity to EMF-emitting devices. For instance, working with a laptop on the sofa — where the laptop is in direct contact with your body — means that EMF is being directly absorbed each day. Similarly, as many of us conduct business over the phone, our cell phones are being used in lieu of office handsets and thus potentially being held directly against the head for large portions of the day exposing the brain to a high dose of EMF.
Many of us are having to create makeshift office space in spare bedrooms or corners of the house where computers, routers and printers are crammed in small spaces, creating EMF hotspots. Without the right EMF protection, the household is being exposed to massive amounts of dangerous radiation, and the sacrifices we have been making in order to protect our health are being undermined by EMF present in every corner of the home.
Wi-Fi
In an age where Wi-Fi is prevalent in almost all homes, businesses, shops and public spaces, it is becoming ever easier to take it for granted. After all, we cannot see, touch or feel it travelling through the air, and the socioeconomic advantages it brings have meant that the health worries have been largely buried out of sight, and out of mind.
Of course, very few of us are able to function during the current crisis without having Wi-Fi in the home. Work, staying in touch with family, and keeping up to date with the news all require a near-constant connection to the outside world.
Even if you are turning off your Wi-Fi at night, your neighbours may not, which means your family's health is constantly at risk. Zone protection, such as the P.e.bal, have a massive protective field of 36 metres, meaning you can keep your entire family safe from any EMF within your home, whether you're working or relaxing.
Cell Phones
Our smartphones are constantly receiving and transmitting information from the Wi-Fi network, which means they are a potent source of EMF radiation. The International Agency for Research on Cancer (IARC) has stated that they are a Class 2B carcinogen, which means there is some evidence showing they are a potential cause of cancer in humans.
Cell phones pose a problem whether they are in our pockets, tucked under our pillows at night, or being used to make and receive calls. EMF protection should always be used around cell phones, particularly when they are held to the ear and able to emit radiation directly into the head.
Even if you have the right zone protection in place to protect your family from EMF, you should try to use your cell phone with a wired headset or, on speakerphone. A RadiSafe phone shield ensures that radiation emitted by the phone is harmonized making it safer to use.
Conclusion
The current crisis perhaps makes it easy to overlook other more insidious risks that surround us in the modern world each and every day, but it is vital that we protect ourselves and our loved ones from the often unseen threat that technology poses to health and wellbeing – both now, and when life returns to normal after lockdown.
Guest writer.