Research proves that cancer and EMF, EMR are linked.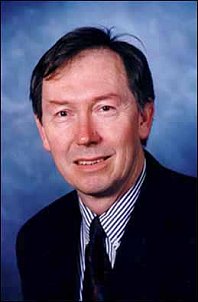 Why is EMF/EMR still not being addressed as a problem when research proves that it causes major health issues? How long can people bury their heads in the sand and/or be hood-winked by governments about the dangers they face from EMF?
The late Dr. Neil Cherry, a biophysicist and an elected official in New Zealand, said that studies indicate that non-ionizing radiation (EMF/EMR) causes everything from cancer in lab rats to neurological changes in humans.
Dr. Cherry's research showed that human beings are very good conductors of microwave transmitted signals. This means that most microwave signals radiate through us and are absorbed with very little going to the main transmission point!

He also found that this technology should be redesigned not to radiate into people and animals, and should be directed to the main transmission site.
Living organisms are themselves electromagnetic instruments of great sensitivity that can support a variety of electrical vibrations; these can be interfered with by external radiation – both at microwave and very much lower (ELF) frequencies – in a number of ways, from which adverse health effects can follow.
PS Building right under high voltage power lines is still being permitted in New Zealand despite Dr Neil Cherry's research! He must be looking down shaking his head!